Henry Cavill, All-Star Cast Announced for Spy Caper "Argylle"
Both Film And Source Novel To Debut in 2022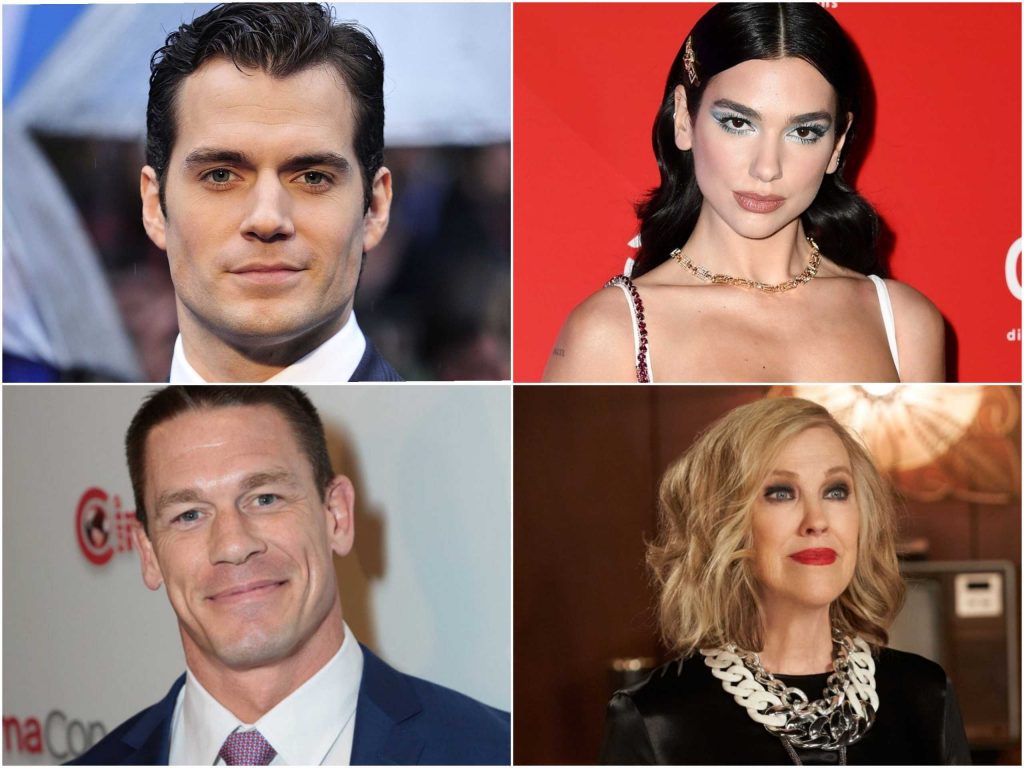 Henry Cavill leads the blockbuster cast announced Thursday for upcoming international espionage thriller Argylle. Kingsman director Matthew Vaughn unleashed a barrage of A-list names joining the Witcher star: Peacemaker's John Cena, Jurassic World's Bryce Dallas Howard, Oscar winner Sam Rockwell, Bryan Cranston of Breaking Bad, Schitt's Creek Emmy winner Catherine O'Hara and newly-anointed AAMPAS Governor's Award recipient Samuel L. Jackson are all confirmed. Singer Dua Lipa will make her acting debut as well as contributing a title track and additional score. Shooting beings this August in Europe.

Cavill also used his Instagram account to tout the announcement to his almost 17 million followers yesterday. He posted a dramatic, argyle-backed image of the rear view of a man who may or may not be Cavill's character, holding a gun and titled Argylle A Film by Matthew Vaughn. The caption read simply #ARGYLLE2022.
Plans are underway to turn the property into a three film franchise, produced by Vaughn's MARV studio which just wrapped production on the Tetris movie with Taron Egerton. Argylle the film is based on the debut novel of the same name by writer Ellie Conway. Both book and movie follow the international life-or-death adventures of an uber-spy named Argylle and are scheduled for release in 2022.
Would you like to see Henry Cavill lead another film franchise? Sound off in the comments below!
Source: Variety