[Review] Batman: Soul Of The Dragon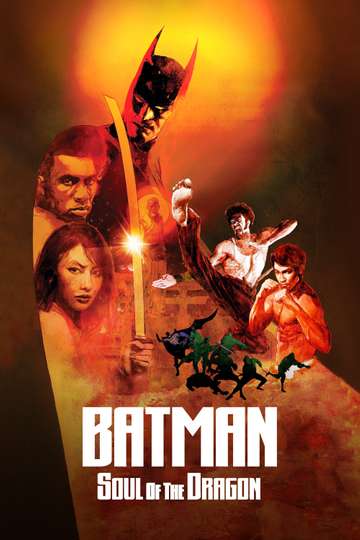 Batman: Soul Of The Dragon recently released to Blu Ray and digital formats. The film stars David Giuntoli, Mark Dacascos, Kelly Hu, Michael Jai White, and Josh Keaton. Batman: Soul Of The Dragon sees Richard Dragon, an elite Super spy hot on the trail of the secret terrorist organization, Kobra. After discovering Kobra's plan, Richard Dragon tracks down Bruce Wayne, Lady Shiva, and Bronze Tiger to confront a threat that has eluded them since their origins.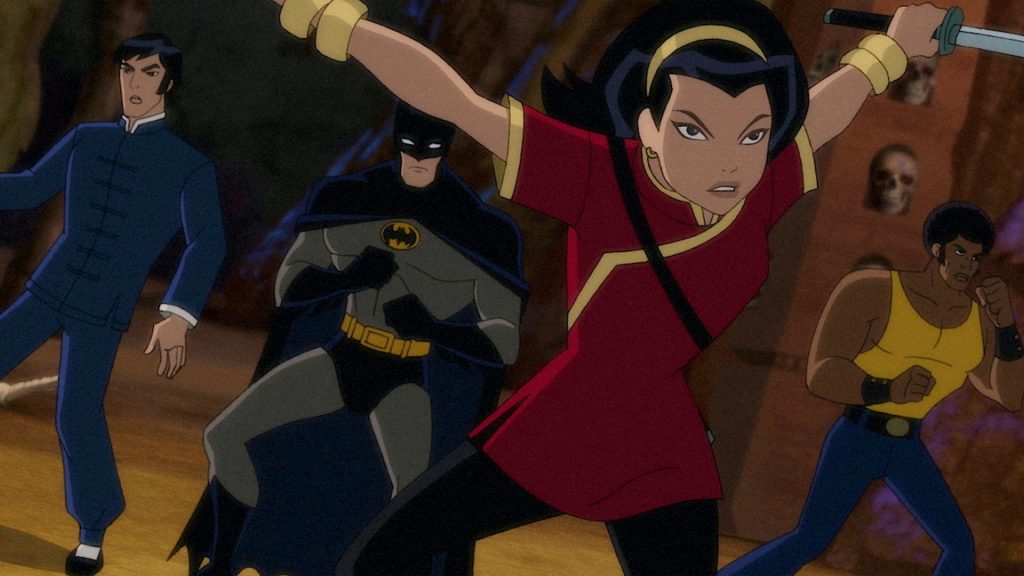 If I had to describe this movie in one word, it would be "unique". This movie has a unique premise, unique takes on characters, and I can't say I've seen a DC animated movie quite like this. Is that a good thing? Well, the movie certainly isn't perfect, but I definitely enjoyed the entire movie. I enjoyed so much of this movie. It's tone, it's voice acting, the campiness of it all, but at times it can feel kind of hollow in it's character work.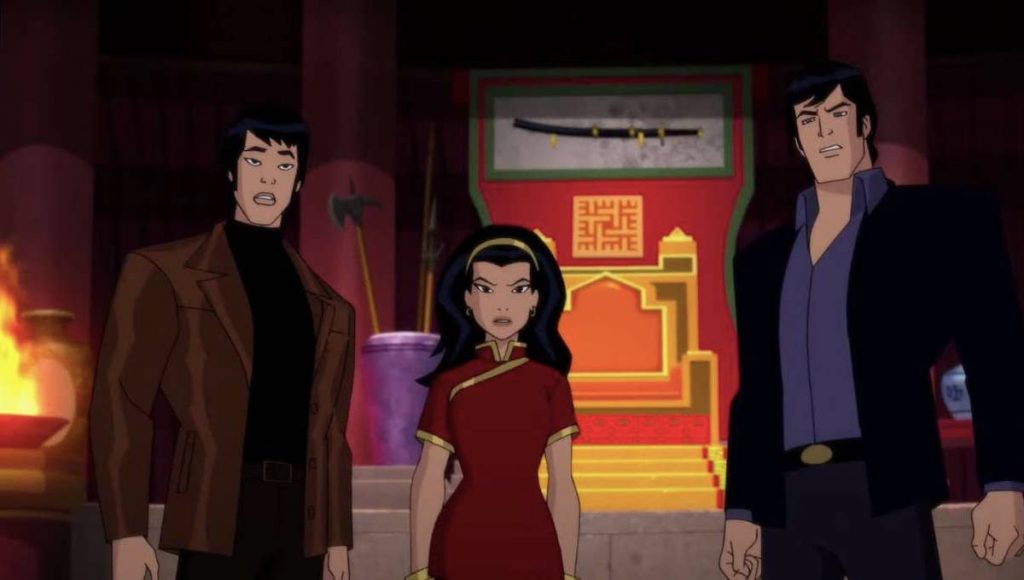 Batman: Soul Of The Dragon, is an homage, plain and simple. There are tons of nods to 1970's Batman comics, like the inclusion of Silver Saint Cloud, an old flame of Bruce Wayne from the 70's. The Batmobile is designed like a normal car. Batman even teams up with various diverse obscure heroes just like Batman and the Outsiders. The references and call backs aren't limited to 70's comic books, a lot of them are nods to 70's Martial arts and spy films. The music feels right out of campy 70's cop movie. There are some Bruce Lee Easter eggs in the design of Richard Dragon. There is even a James Bond reference or two. I'd say this tone, and the clear homages and intentional camp really hold this movie up and set it apart.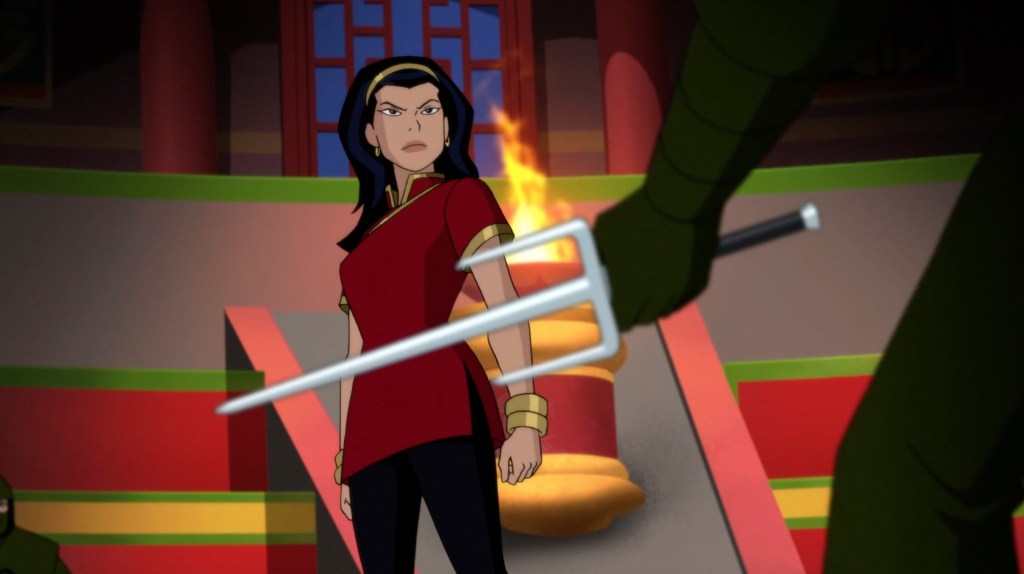 I did mention that the character writing was weak, and that was very disappointing. If you find any character interesting, you won't learn anything about them here. The film doesn't tell you anything about the characters, apart from maybe 2 occasions. There is one brief scene where Ben Turner AKA Bronze Tiger discusses his motivation and his guilt, and that is as deep as the writing gets. There is another scene which shows Bruce's determination but that one is also cut short. Apart from that, the characters just get one trait each. Now granted, the movie isn't long, only about an hour and twenty minutes. I realize these animated movies aren't exactly renowned for their character work, but it is still something to point out.

Something to point out as well is that this isn't really a Batman movie. It's more of a Bruce Wayne story than anything else. Although, Bruce Wayne takes a backseat to the plot also, letting the other characters have the spotlight, which is nice. If you were hoping for Batman to be front and center for this movie, you are going to be disappointed. Personally, I was fine seeing this more obscure and less used characters get their own time in the spotlight.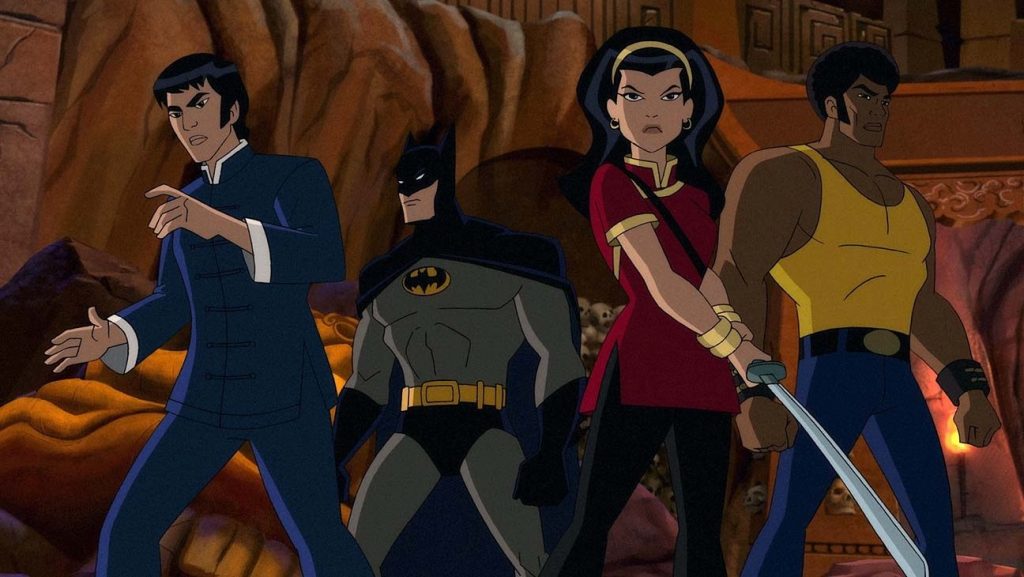 Batman: Soul Of The Dragon is a fun time. It is full of camp, homages to 70's movies and comics, and some pretty fun action scenes. This movie is a good time all around, the music, the plot, the character designs, all feel like a great piece of 70's entertainment. I believe it's unique and stands on its own as a fun little homage film with a very cool ending(which I won't spoil). This may not fully be a Batman movie, but don't let that deter you from checking it out. If you love 70's movies and comic books, and are open to seeing more obscure characters, then you'll definitely enjoy it.