MGM's "No Time To Die" Likely Moving From Early April Release to Late Fall
To no surprise, the fifth installment of the Daniel Craig James Bond franchise "No Time To Die" is likely getting pushed back (once again) to a late Nov. opening. With COVID-19 cases surging in both the U.S. and UK, it seems the move will be invitable.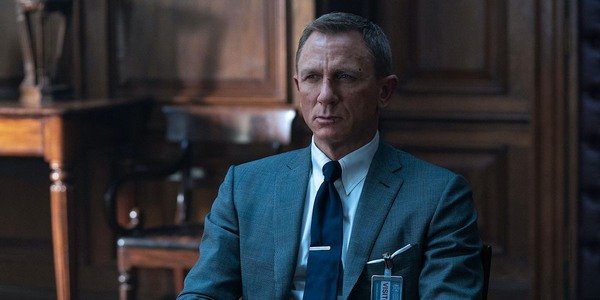 It looks like MGM's James Bond sequel No Time To Die, starring Daniel Craig in his last outing of Bond, will be moving from it's Easter weekend release to sometime in November. This marks the fourth delay for the hugely budgeted spy thriller that is set to conclude Craig's take on the classic character.
The studio is reportedly looking to push the film once in fears of a vastly below average box office take, even with numbers adjusted for the ongoing pandemic. With the UK unsurprisingly making up a huge piece of the market for the James Bond franchise, seeing as they're facing the same spikes in positive COVID-19 cases as the U.S.. It may be a wise move to further delay the film until it can be scene in theaters by a wider audience. It is a tad-bit ironic though, considering the film was originally set to release in Nov. 2019, only to then be pushed to April 2020, which was done before the pandemic even started. The film will now be releasing 2 years after it's originally scheduled debut.
It has also be reported that 007 promotional partners have been given the heads up about the possible date change. This can prove to be very important to the overall marketing strategy of any film. Last year Wonder Women 84 was set to release in June before it moved to a streaming premiere on Christmas day via HBO Max. Like many, myself included, if you went to a U.S. grocery store in May or June, chances were you would have encountered tons of WW84 promotional materials, plastered on basically anything you could imagine. Gal Gadot was on every cover of Doritos for those two months, a whole half a year before the movie actually ended up coming out.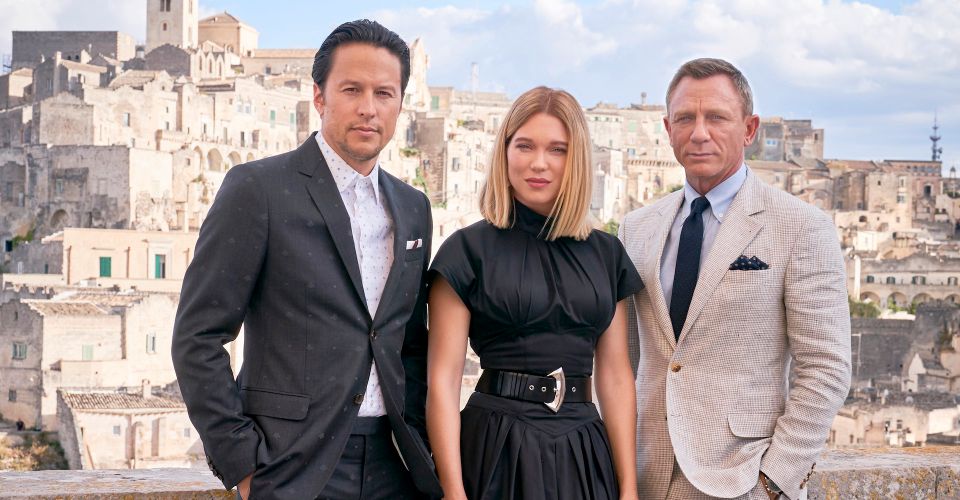 It has also been previously reported that director Cary Joji Fukunaga (Beasts of No Nation, True Detective) has been grilling MGM and Eon studio's for continued information on the release of his completed film. Like very few directors, Fukunaga has experienced a similar situation with his very first feature. He released his debut film Sin Nombre amidst the Swine flu back in 2009, a time where people were also instructed not to attend movie theaters. The film, although well received by critics, basically tanked at the box office, devastating Fukunaga.
Hopefully this time will be different for the talented director. Fukunaga also admitted that although it would be tempting to go back in and make little changes to the film, there's no guarantee it will end up making it any better:
"You could just fiddle and tweak and it doesn't necessarily get better," Fukunaga explained. "For all intents and purposes, we had finished the film. I had mentally finished the film. Mentally and emotionally."
There was a move by MGM at the end of last year to try to sell off the film to a streaming service to potentially make some money back, as the studio has already lost millions in marketing. The price tag for such a blockbuster was upwards of $600M. Even after being previewed the finished film, nobody was willing to shell out that kind of dough.
The amount MGM was asking can be gawked at but be aware that 2015's Spectre grossed $880.6M worldwide, which is actually less when compared to Craig's third outing as Bond in 2012's Skyfall, which nabbed over $1.1B in worldwide box office revenue.
As of right now, No Time To Die is still scheduled for an April 2nd release, with a likely announcement of a push to late fall coming sooner or later. The fifth installment in the newest reboot of the franchise stars Daniel Craig, Ana de Armas, Rami Malek, Lia Seydoux, Ralph Fiennes and Christoph Waltz.
Are you still excited for Craig's final portrayal of the charming, yet deadly spy? Do you think this film will be worth the wait? As always let us know in the comments below or hop over to the official TCN Twitter.