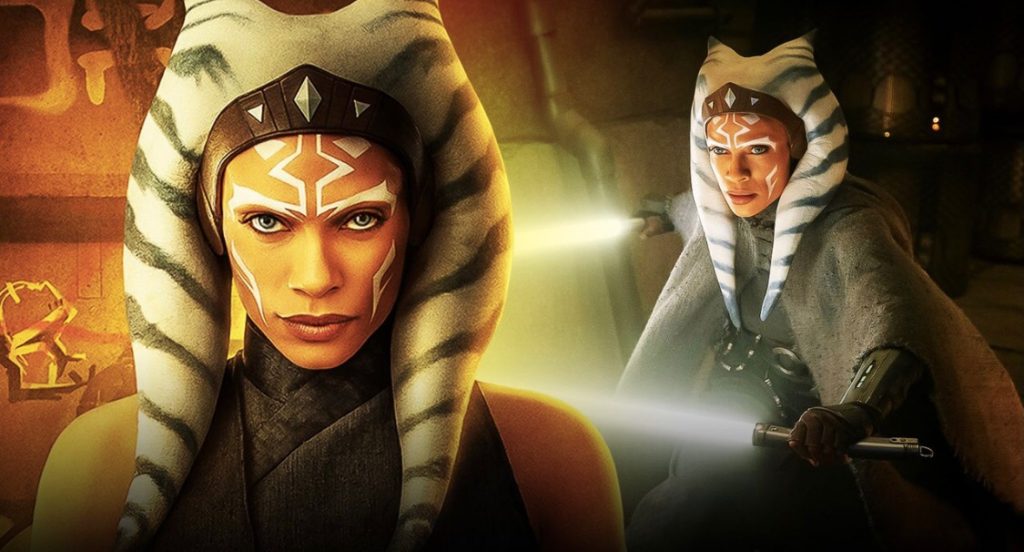 Rosario Dawson is set to reprise her role as Ahsoka Tano in a solo live-action series on Disney+. Lucasfilm's Kathleen Kennedy debuted the news during their 2020 Investor's Day presentation.
Ahsoka appeared in The Mandalorian's Chapter 13 episode "The Jedi" earlier this year. Dave Filoni's live-action directorial debut released to much critical acclaim, as it focused completely around the former-Jedi herself.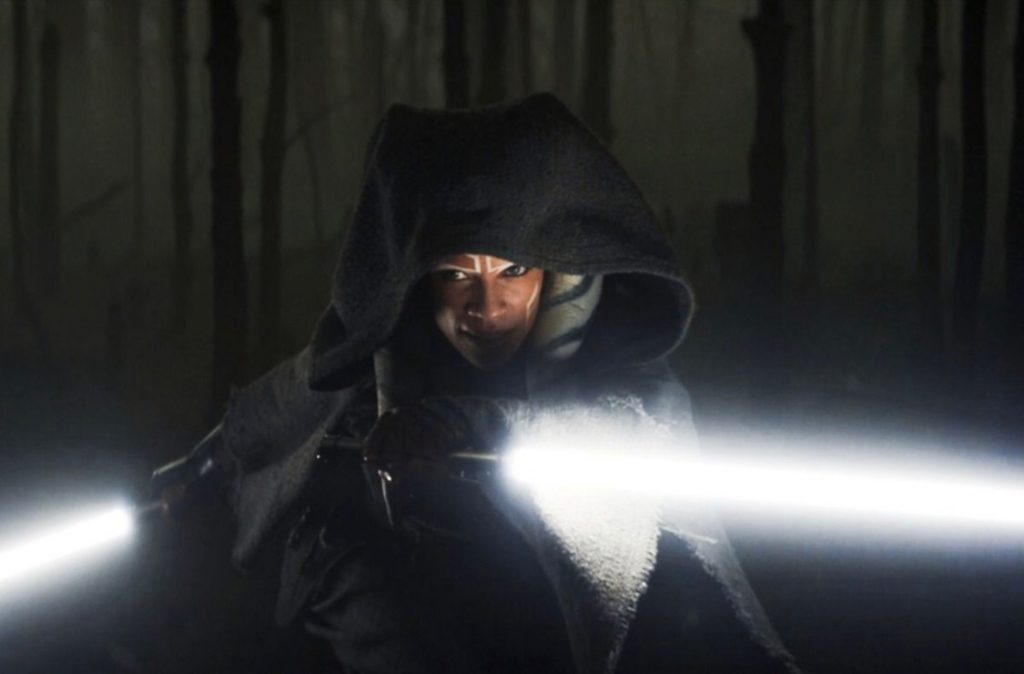 Star Wars: The Clone Wars saw the debut of the character back in 2008. Ahsoka was brought on as Anakin's surprise Padawan, a role she maintained through most of the Clone Wars series. Fans quickly began to grow to love her quippy but charming nature. Season Five's finale saw the character grow disillusioned with the Jedi order, abandoning it and the series for some time.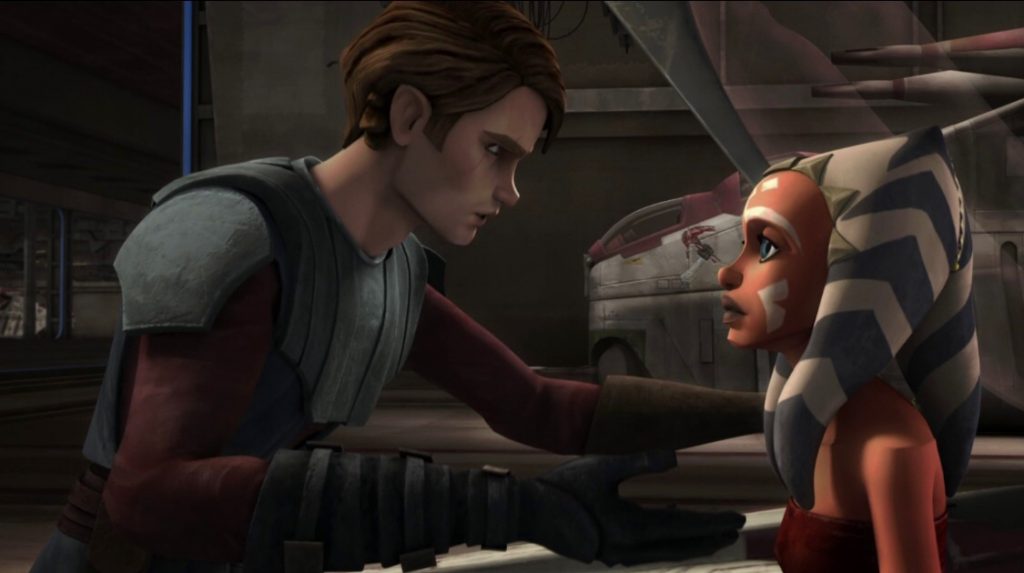 Star Wars Rebels filled in some of the gaps of Ahsoka's journey from that time. The series took place just before A New Hope, bridging the prequel and original trilogies of films. As Anakin Skywalker became Darth Vader, so too did Ahsoka transition from Padawan to more of a Grey Jedi, eventually clashing with her former master.
Season 7 of The Clone Wars then released early this year, bridging more of those gap years in Ahsoka's story. For eight episodes, fans saw her running amidst the shady Coruscant underworld, eventually dethroning Darth Maul as the leader of Mandalore in that planet's war.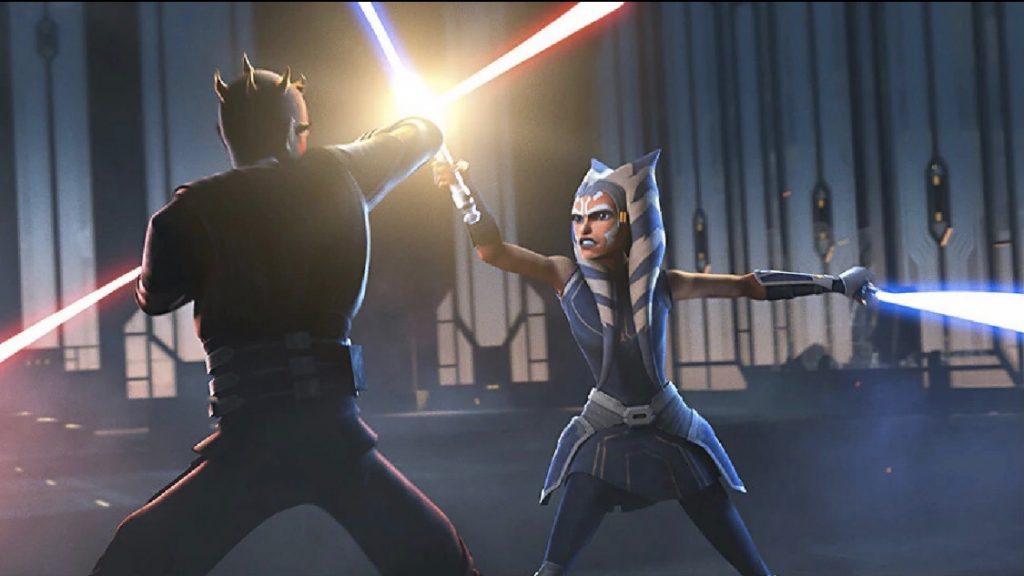 Din Djarin's run-in with the famous Togruta warrior reminded fans of a hanging plot thread in her history. Star Wars Rebels last saw Jedi Padawan Ezra Bridger blast off into hyperspace with Grand Admiral Thrawn in-tow. The last scene saw a much older Ahsoka and Sabine Wren, her Mandalorian companion, leaving to find the two.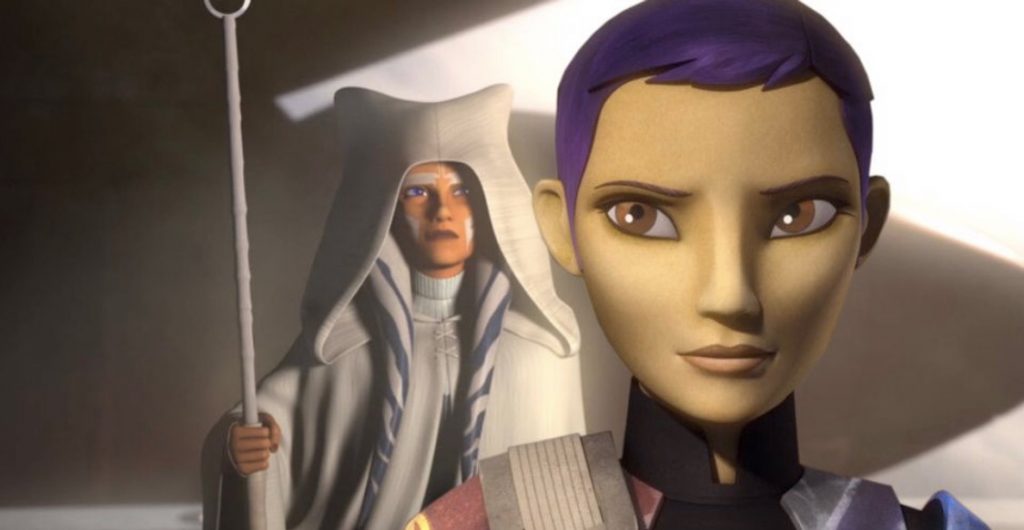 While details of where that scene and her appearance on The Mandalorian connect in the Star Wars timeline, we do know that Ahsoka is currently on the search for Grand Admiral Thrawn. The character served as a dastardly, conniving, Moriarty-style antagonist in Rebels. His more methodical tactics will surely draw interesting dynamics to Dawson's more battle-hardened, jaded take on the character.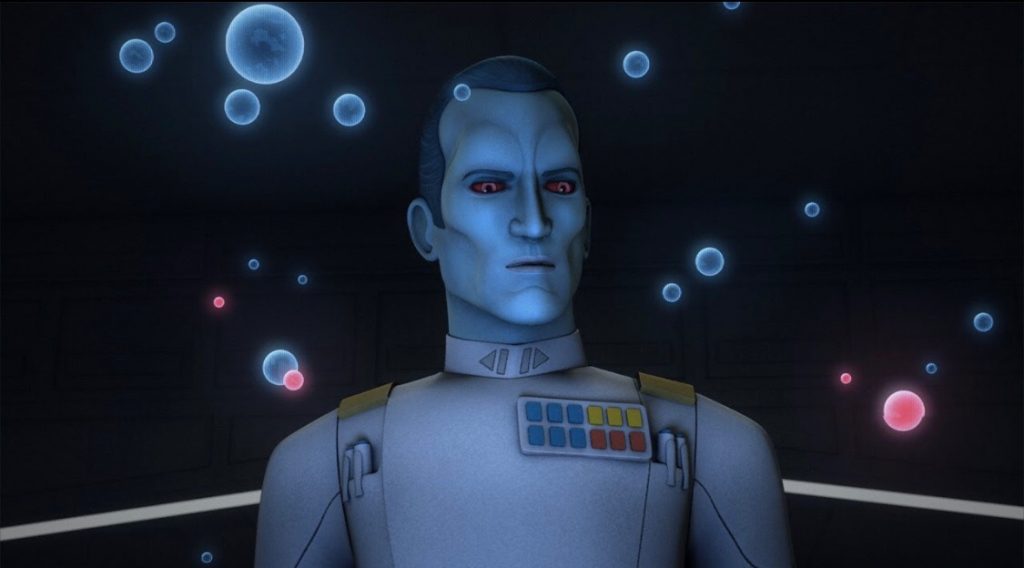 Are you excited to see more of Ahsoka? Let us know in the comments below!