Warner Bros Announces Global Release Dates For "Wonder Woman 1984"
Tuesday, the schedule for the global release of "Wonder Woman 1984" was announced.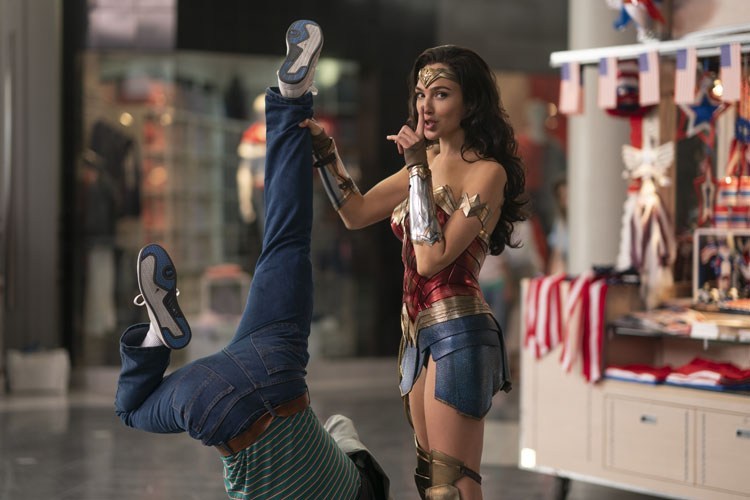 Recently Warner Bros had announced its plans to release the highly awaited Wonder Woman sequel on HBOMax & theaters simultaneously on December 25 in the US. Tuesday, the schedule for the global release of the film was announced. Warner Bros has planned to release the Gal Gadot-starring film as early as December 16 in countries where HBOMax is not available to prevent piracy.
It is still unclear where theaters will be open and where they will be closed. As cases of the Coronavirus start to rise again, some countries in Europe like the UK are planning to go into lockdown again; meanwhile other countries like France are in a better place and have decided to open theaters.
Take a look at the global release schedule:
Wednesday, December 16 — Belgium, Bulgaria. Egypt, Estonia, France, Greece, Holland, Iceland, Indonesia, Portugal, South Africa, Switzerland, United Kingdom
Thursday, December 17 — Bolivia, Brazil, Costa Rica, Croatia, Cyprus, Denmark, El Salvador, Guatemala, Honduras, Hong Kong, Malaysia, Mexico, Middle East – Other, Nicaragua, Panama, Qatar, Saudi Arabia, Serbia, Singapore, Slovakia, Taiwan, Thailand, United Arab Emirates
Friday, December 18 — China, East Africa, Japan, Nigeria, Spain, Vietnam
Wednesday, December 23 — Austria, Germany, Korea
Thursday, December 24 — Hungary, Slovenia
Friday, December 25 — Canada, Colombia, Finland, India, Latvia, Lithuania, Norway, Sweden, Venezuela, United States
Saturday, December 26 — Australia, New Zealand
Thursday, December 31 — Argentina
Thursday, January 7 — Ukraine, Uruguay
Friday, January 8 — Philippines
Thursday, January 14 — Azerbaijan, CIS Others, Czech Republic, Kazakhstan, Russia
Friday, January 15 — Romania, Turkey
Thursday, January 21 — Chile, Peru
Friday, January 22 — Poland
Thursday, January 28 — Italy
TBD — Bahrain, Ghana, Israel, Kuwait, Lebanon, Asia – Other, LatAm – Other, Islands – Other
Wonder Woman 1984 is set to bring Diana into the 1980s, where she is reunited with a resurrected Steve Trevor and faces new foes Maxwell Lord and the iconic apex predator, Barbara Minerva / Cheetah. Wonder Woman 1984 is directed by Patty Jenkins and stars Gal Gadot as Diana Prince / Wonder Woman, Chris Pine as Steve Trevor, Kristen Wiig as Barbara Minerva / Cheetah, and Pedro Pascal as Maxwell Lord.
Check out the trailer below.
Source: Variety