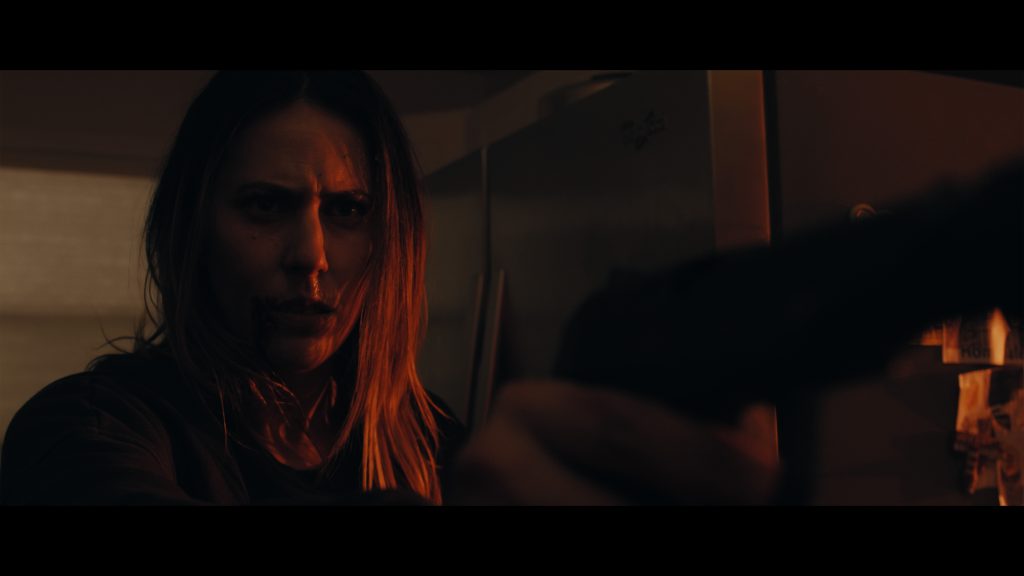 Night, Night
Stunt woman turned starring lead actress Michelle Rose (LoveCraft Country, Grimm) in the Walker Whited new, straight to stream, film By Night's End . The film starts with a very mysterious introduction to a strange character who breaks into their home. This leads to a married couple, Heather (Michelle Rose) & Mark (Kurt Yue), facing their first Christmas holiday since the death of their daughter. The stranger returns to collect what he hid in the house and leads to a game of lost and found.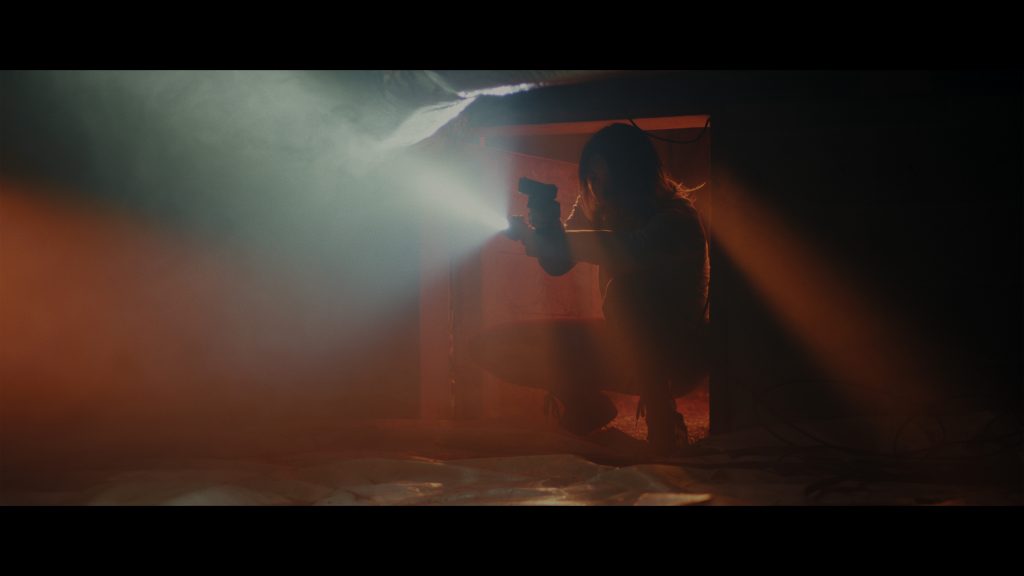 So, What Happened?
The downfall of this film is not the action and cinematography but the direction and writing. The film tends to bounce between poor dialogue and misdirection (not intended) that seems to work against the actors and the scene. Michelle Rose brings something new to the female action lead with her stunt background and showcasing her strengths as an actress by doing her own stunts. The action shots and cinematography bring you in and sets up the scenes perfectly; however, the dialogue drags on and gives nothing to the tension and plot of the film. By the end of the movie you are wondering "what was this movie really about?"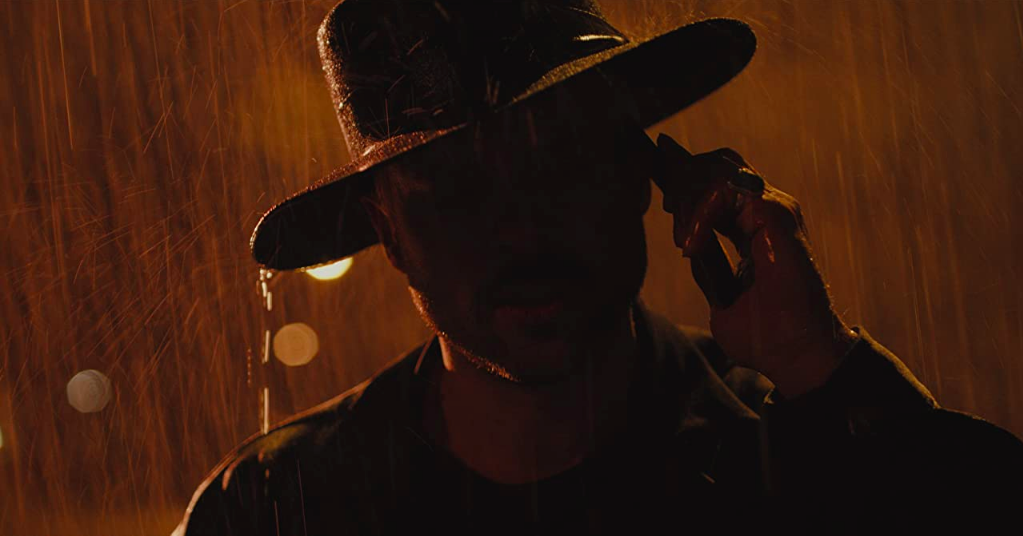 Overall
There was a lot of potential for the films script and its actors but seemed to fall short in the narrative and directing. The cinematography brings tension to the screen with captivating photography, but again it is overshadowed by the disconnect melodramatic scenes that take up to much screen time for this film. In the end, By Night's End leaves the audience wanting to know why this was an important story to tell? And did we have to watch it? You can catch By Night's End on Amazon, iTunes, DirecTV, FlixFling, Google Play, Vudu and AT&T on October 6, 2020.
2 out of 5
Literary = 2
Directing = 2
Visual = 3
Editing = 2
Sound = 1
The film is scored on a five-point rubric. The film score is a cumulative score out of five film aesthetic elements, with a total score of 25. It is then divided by the five elements to give a final score out of five.