The Suicide Squad Star Joel Kinnaman Teases Film's New Cast Members and Potential R Rating
Joel Kinnaman , AKA Colonel Rick Flagg , teases The Suicide Squad's new cast members and reveals a funny, "heavily R-rated" entry into the DC Cinematic Multiverse.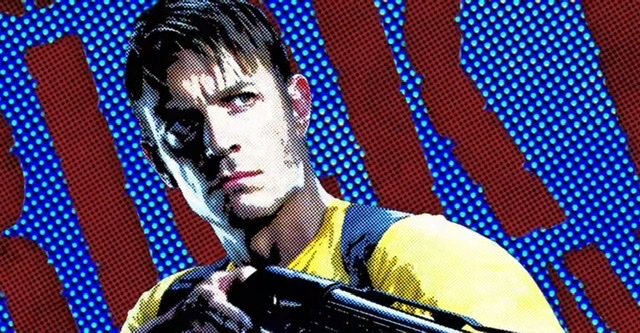 James Gunn's The Suicide Squad hits theaters next year and fans couldn't be more excited to see what comes next for Task Force X in the upcoming DC Cinematic Multiverse entry. Ever since the sequel (reboot?) was officially announced, fans have been hoping that the film would lean into more of the adult elements fans have been accustomed to in the comic book iteration of the team. If one of the film's cast members is to be believed , fans may get to see their wish next year.
Actor Joel Kinnaman , who portrays Task Force X leader Colonel Rick Flagg , recently spoke with The Hollywood Reporter and opened up about his experience shooting the film.

That movie is going to be insane. The script is so funny. Every page of that script was funny, and every page made me laugh, James just has this command of that genre, but also over every aspect of comedy and even the marketing. He just understands the world so well, and since he wrote it, he really reinvents not just the concepts, but also the characters. For me, it was like I did my first comedy, but it's like heavily R-rated. It was a real learning experience for me too because I'd never done a comedy in that way before. So I asked James to work with me and teach me this sh-t. And yeah, we had so much fun doing it. That movie is going to be a f-cking monster. Honestly, even though I'm in it, I can't wait to see it as a fan.

Joel Kinnaman on The Suicide Squad via The Hollywood Report
While there still hasn't been an official rating for the film filed just yet, the best evidence of a potential R rating for the film came from the director himself. As recent as this past April, Gunn alluded to how his film will differ from what audiences have seen before and even teased fans with the film's adult friendly rating.
It seems that Warner Bros. is embracing a more diverse movie slate moving forward, with The Suicide Squad potentially being the third R rated film they have released in the past two years, joining Birds of Prey and Joker. The question now becomes whether Warner Bros. can duplicate the critical/financial success of these films with The Suicide Squad. While not all comic book characters warrant such an intense approach, some, like the Suicide Squad, certainly might benefit from it. At the very least, the studio's willingness to produce R rated DC films opens up a wider range of possibilities for audiences, which garners excitement amongst the fan base.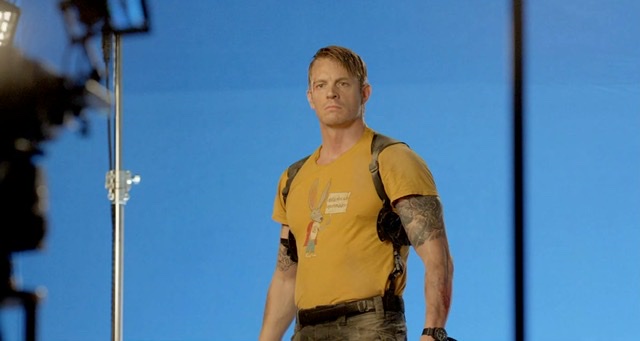 Kinnaman also opened up about the slew of new characters getting set to join the the DC Cinematic Multiverse in The Suicide Squad.
There's definitely some new members that are already becoming real friends, but there's something about the first gang of lunatics. There was more energy put into making the movie the second time around. The first time around, there was a lot of energy put into everything around us. But no, they're such good people. It's also something about the whole concept of being a squad. There was never a bad ego on either of these films; not the first or the second one. There was never a sh-tty person that was trying to suck up all the air. On both films, there were really generous, warm, funny people around that were just about feeding the collective. There's something about the concept that really helps that vibe, and because there was a core unit from the first one, I think we brought that spirit of the first film into the second one as well."

Joel Kinnaman on The Suicide Squad via The Hollywood Reporter.

Kinnaman will be joined by David Ayer's Suicide Squad cast members Margot Robbie, Jai Courtney, and Viola Davis reprising their respective roles as well as welcoming newcomers Idris Elba, John Cena, Storm Reid, Nathan Fillion, Peter Capaldi, Taika Waititi, Pete Davidson, Alice Braga, Michael Rooker, and many more.
Until the Motion Picture Association of America officially brands Gunn's film with an R rating, anything can happen, of course. However , it does sound like Gunn and DC are indeed aiming for an R-rated version of The Suicide Squad. As long as Warner Bros. and DC fully support Gunn's vision, fans should get exactly what they're hoping for.
You can check out the exclusive behind the scenes look at James Gunn's potentially R rated film that debuted last month at DC's FanDome. The Suicide Squad is scheduled to hit theaters on August 6th, 2021.
What do you guys think about Kinnaman's comments? Should The Suicide Squad be rated R or does it limit the film's box office potential? As always sound off in the comment section below and stay tuned for all the latest breaking news regarding The Suicide Squad.