"Star Trek: Discovery" Season 3 receives a New Logo and Trailer for Star Trek Day
Star Trek: Discovery gets a new update for Star Trek Day 2020

WARNING! SPOILERS AHEAD.
Star Trek Day 2020 brought forward new information for Star Trek: Discovery in the form of a new season 3 trailer, and a new logo, to reflect the change of time-frame the series is set in.
At the end of Season 2, Michael Burnham and the crew of the U.S.S. Discovery jumped forward in time by 930 years, landing in the year 3188 in order to stop Control from getting the information it needed to obtain sentience and destroy the Federation.
The new trailer has Burnham and the Discovery crash land on a planet, only to find out that the Federation has long since become a shadow of the organisation they left behind, almost 1000 years earlier.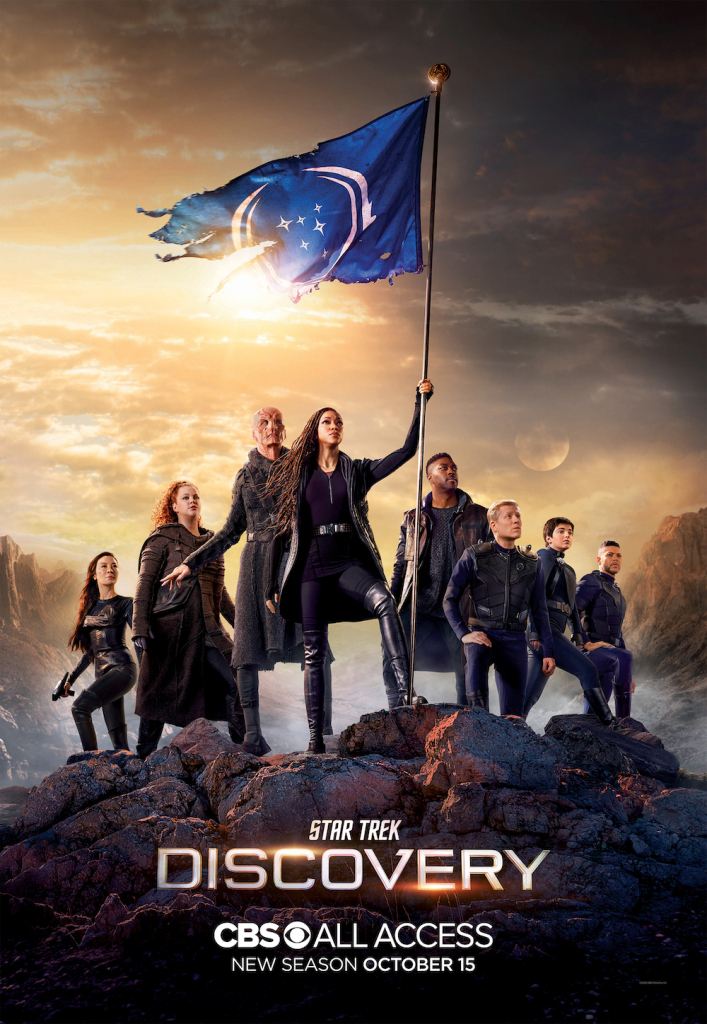 Unfortunately, the trailer is no longer on YouTube, but it can be watched on StarTrek.com.
Star Trek: Discovery releases on CBS All Access on October 15th, 2020. The series stars Sonequa Martin-Green as Michael Burnham, Doug Jones as Saru, Michelle Yeoh as Phillipa Georgiou and Anthony Rapp as Paul Stamets.