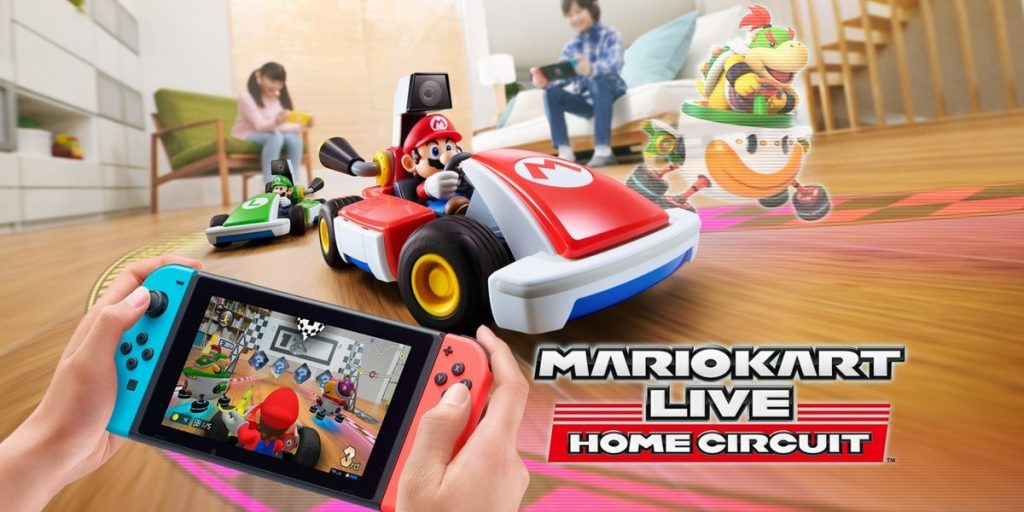 During a surprise video dropped on September 3, Nintendo announced a slew of new content in celebration of the Mario franchise's 35th Anniversary. One of the stranger pieces of information was the reveal of Mario Kart Live: Home Circuit, a hybrid between standard Mario Kart gameplay and real-life RC cars.
The trailer that was dropped appeared to have gameplay on a Nintendo Switch that was synced up with a physical remote control car. The car was modeled after Mario himself riding a generic kart from the popular franchise. Also shown in the trailer was a model car featuring his famous green-clad brother, Luigi.
The game is played by setting up gates where you'd like to play, and the karts go through the gates. There is a camera attached to each car, and the footage is sent to the user's Switch. The footage is then digitally edited to feature different aspects of the standard series.
Fans have been clamoring for a new entry in the series, but this looks interesting enough. We'll see how it turns out when it releases October 16 for $99.99. You can watch the reveal trailer here: