[Album Review] "Imperial" by Denzel Curry
4 years after its initial release, Denzel Curry's sophomore album has aged wonderfully and remained to be one of the best works in his ever-expanding discography.
4 years after its initial release, Denzel Curry's sophomore album has aged wonderfully and remained to be one of the best works in his ever-expanding discography.
Denzel Curry is a Florida rapper who initially blew up back in 2011 when a mixtape of his caught the attention of rapper SpaceGhostPurrp, shortly after which, Denzel joined Purrp's hip-hop group, Raider Klan. However, some time in 2013, Raider Klan disbanded and Curry saw fit to pursue a solo career. He released his debut album, Nostalgia 64 on September 3, 2013. Prior to the release of Imperial, Denzel also dropped a double EP, titled "32 Zel/Planet Shrooms". Imperial was released on March 9, 2016.
Track List :
ULT
Gook
Sick & Tired
Knotty Head
Me Now
Story: No Title
This Life
Zenith
Good Night
If Tomorrow's Not Here
Imperial is a relatively short album, with only 10 tracks and a runtime of 40 minutes. There's not a lot of latitude or wriggle room and Denzel makes full use of the space he has. Most of the songs on Imperial are explosive, head-bashing and Denzel just sounds murderous. The intro track, "ULT" has this foreboding synth bass near the beginning and some mystical, watery keys laced throughout the track. This track is impressive in that it has not only quality rapping and quality production but also a quality hook. Lyrically, Denzel is just a monster on this instrumental, touching on various topics such as police brutality, racism and his feud with his former mentor, SpaceGhostPurrp. All of the lyrical content on this song ties into the theme of being U.L.T, which according to Denzel, stands for multiple different meanings; Utilizing Limitless Talent, Understanding Life's Teaching, Ultimately Liberating Together and Unity, Love and Trust.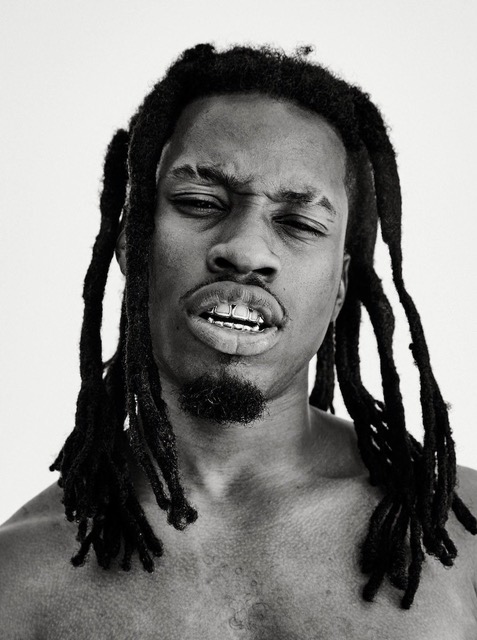 The song "Gook" is also equally as hard-hitting. On this track, Denzel raps about how he is a gook, a Miami slang which means "an odd person who does not fit in with a crowd". And he makes good on that statement, Denzel drops some bars about drug use, how the passing of A$AP Yams relates to drug use and then some witty references to anime characters. Lyrically and flow-wise, Denzel still sounds as mean as he did on the track prior. "Sick & Tired" tells a chilling story of a man robbing someone from both people's perspectives. "Knotty Head" with Rick Ross doesn't break any new ground lyrically but the track is still worth listening even if just for Denzel's sheer energy and Rick Ross' cold-blooded guest verse. And the track features a quirky beat switch at the last minute of the track, which ended up being one of the most memorable things about the song.

The fifth song, "Me Now" takes a somber turn lyrically and sonically. In comparison to the first few tracks, the song is mellower and more poignant. The lyrics on the song cover themes such as depression and self-doubt with a lot of references to the Holy Bible and Christianity. The song "This Life" is easily one of the most underrated Denzel Curry songs to date. It has a great melodic flow and hook, a fantastic trap beat and a unique subject matter too. Denzel gives some intimate verses about his journey to stardom and how he and his love interest have changed personally during the process of it all. "Zenith" featuring Joey Bada$$ has a spacey, atmospheric instrumental and both Denzel and Joey drop a verse each about success, or being on the zenith like how the track states. The track "Good Night" is probably the only weak moment in the album. While it is not a bad track per se, the tone and the vibe of the song is weirdly happy and uplifting in an otherwise, dark and bleak album. The closer track "If Tomorrow's Not Here" has a brilliant forlorn, laid-back, guitar instrumental and Denzel's performance is great. His singing can be said to be a little underwhelming but his detailed, despondent verse about someone making some sort of final confessions, about his fears and guilt more than make up for it.
Imperial is one of, if not the best rap album of 2016. This album is a prime example of the importance of a tight track list. The high-octane bangers make up the majority of the album and the mellifluous, more subdued tracks that give the album the much-needed breathing space come up exactly where they should. Imperial is by no means an obscure record but in comparison to some of Denzel's most popular releases like TA13OO or UNLOCKED, it tends to get often overlooked and I wish to have reminded you why you shouldn't with this review.
Rating: A+
Imperial contains songs written by Denzel Curry, Budd Dwyer, Finatik, Freebase, Joey Bada$$, Lino Martinez, Nick León, Promnite, Rick Ross, Ronny J, Steve Lacy, Twelve'len and Zac and production by Budd Dwyer, FnZ, Freebase, Nick León, Promnite, Ronny J & Steve Lacy. The album is now available for digital and physical purchase.