Simu Liu Wants to Play Never-Cinematically-Seen Grey Jedi
Soon to be Shang-Chi protagonist Simu Liu wants to play a Jedi that we haven't seen in the movies yet.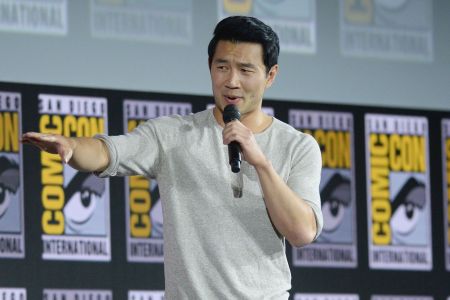 In an interview on the most recent episode of Animal Talking, Simu Liu told Gary Whitta that he has always been a Star Wars fan, especially of the recently retconned expanded universe. Liu also openly stated his desire to play one of the never-before-seen (in cinematic live action) Grey Jedi.
Liu latched on to Star Wars when he moved to America because he spoke so little English and was astonished by the visuals. He fell in love with many of the late 1990's to early 2000's video games and praised them, before admitting the role he desires.
"I loved the gamut of Star Wars games leading up to the latest one, Star Wars: Fallen Order. The KOTOR's(Knights of the Republic's), X-Wing, Rogue Squadron, deepcuts, Jedi Knight, Jedi Knight 2: Jedi Outcast, Battlefront, everything. Star Wars games have been such a huge part of my life."

Simu Liu on his love from Star Wars via Animal Talking
Marvel's: Shang-Chi and the Legend of the Ten Rings star Liu hopes that Disney will come to him with a Star Wars role. Liu expressed his dream to play a Grey Jedi using comparisons of how he's seen the Jedi: when he was younger, Jedi were the paragons of society but selfish with the power they held. Liu wants to play a Grey Jedi with specific motivations:
"Neither Jedi nor Sith. Perhaps raised a Jedi but becomes disillusioned. We know the protagonist of the Clone Wars is Ahsoka Tano who many consider to be a Grey Jedi, and she is fully a Grey Jedi by time we see her in Rebels. She's outside of the order doing her own thing and that's where I feel like there's so much to mine that the cinematic universe of Star Wars hasn't really gone into the nitty gritty of."

via Animal Talking
The Grey Jedi role hasn't been offered to Liu, but maybe his deep passion to play the role will encourage Disney to look into the actor.
Simu Liu's Shang-Chi movie is looking at a 2021 release date, when his first role with Disney will be on the big screen.