Netflix Releases "Lucifer" Season 5 Trailer
"Lucifer" Season 5 is just around the corner, and Netflix has released a trailer teasing what is to come.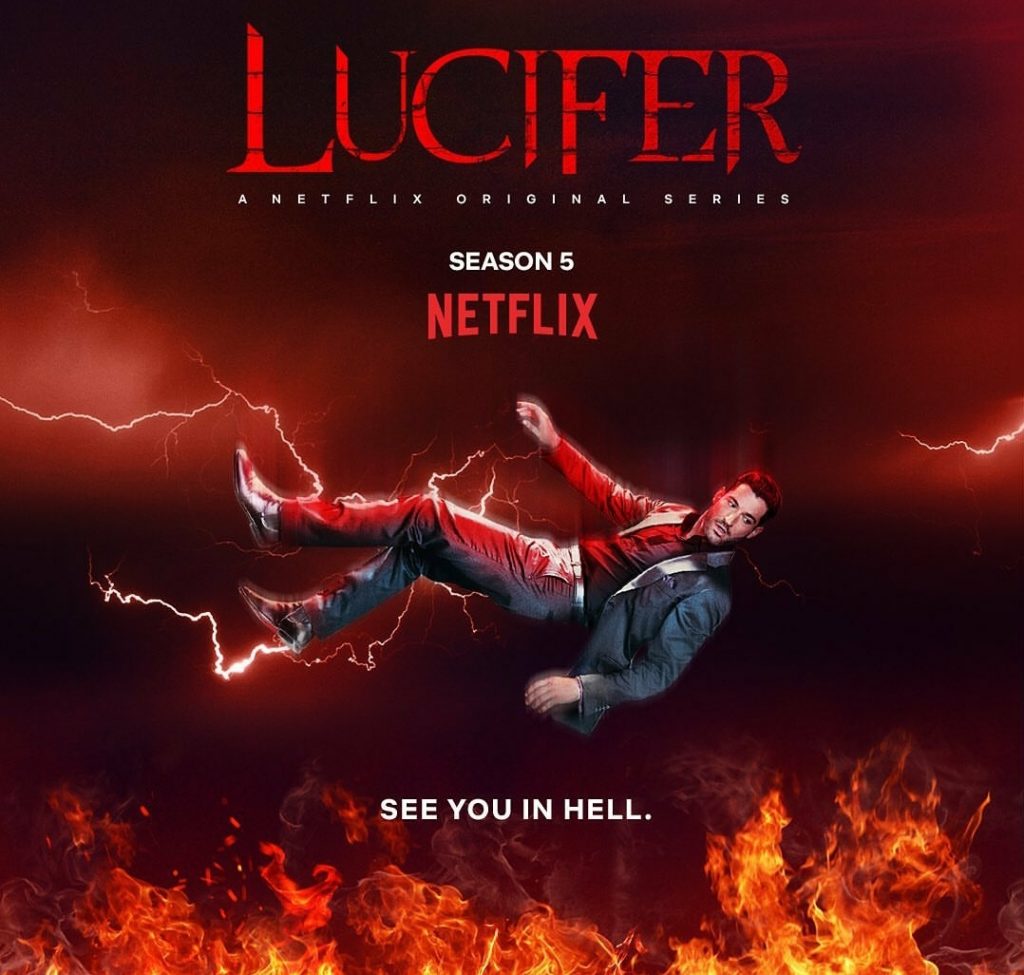 There's good news Luci-fans: a new trailer has dropped for Season 5 of Lucifer, and it's full of unexpected surprises.
The trailer was teased by the Lucifer-on-Netflix social media with the quote "Something is coming on Monday." Immediately, Lucifer fans came to the conclusion that a trailer for Season 5 would be set to drop on Monday morning.
With Part 1 of Season 5 set to premiere on August 21st, fans of the show have been speculating on which members of the divine family we were going to see this season. We have already received confirmation of Dennis Haysbert (24, The Dark Tower, Allstate Insurance spokesman) playing God, but according to the trailer, we also will be getting Michael, who in this interpretation of the story is Lucifer's twin brother.
According to the trailer, Michael came to Earth to completely ruin Lucifer's life. The reveal of Michael being Lucifer's twin brother completely changes the dynamic for the season. It seems that, for the first part, most of the human elements of the show will be unaware that Michael is impersonating Lucifer, while the celestial and demonic elements of the show will figure it out almost immediately.
For months, Lucifer fans have questioned how Lucifer will return from hell, with the reason for him leaving being a desire to protect Chloe, and now we have our answer. We do get a glimpse of Tom Ellis playing both Lucifer and Michael about to engage in a fight in the trailer as well.
Entering the realm of theorycrafting and speculation, Michael being Lucifer's twin does provide a certain escape for the end of the season, allowing Michael to be trapped in Hell with all the demons thinking he is Lucifer, giving Lucifer the opportunity to stay on Earth, and setting up for Season 6. (While that is speculation, it does bring up the question.)
Following the confirmation for Season 6, which is to be the "final final season," Lucifer fans like myself began to wonder if the second part of Season 5 will be redone to set up Season 6.
When Lucifer first premiered, the reason I started watching the show was because I was looking forward to the celestial interactions between the characters. Some of my favorite episodes in the show have included other celestials such as Azrael, and now this season it seems like we're going to be getting more of that. I am looking forward to every second of the coming season.