Zack Snyder may have just confirmed the rumour that Sofia Boutella is Darkseid's Daughter 'Grail' in "Justice League"
A possible new character may have just been confirmed by Zack Snyder ahead of the released of the Snyder Cut in 2021.
Lis Wonder, a cosplayer best known for her almost perfect imitation of Gal Gadot's Wonder Woman has posted a picture on her Vero account of Sofia Boutella socialising with the cast of Zack Snyder's Justice League during its initial run of filming in 2016.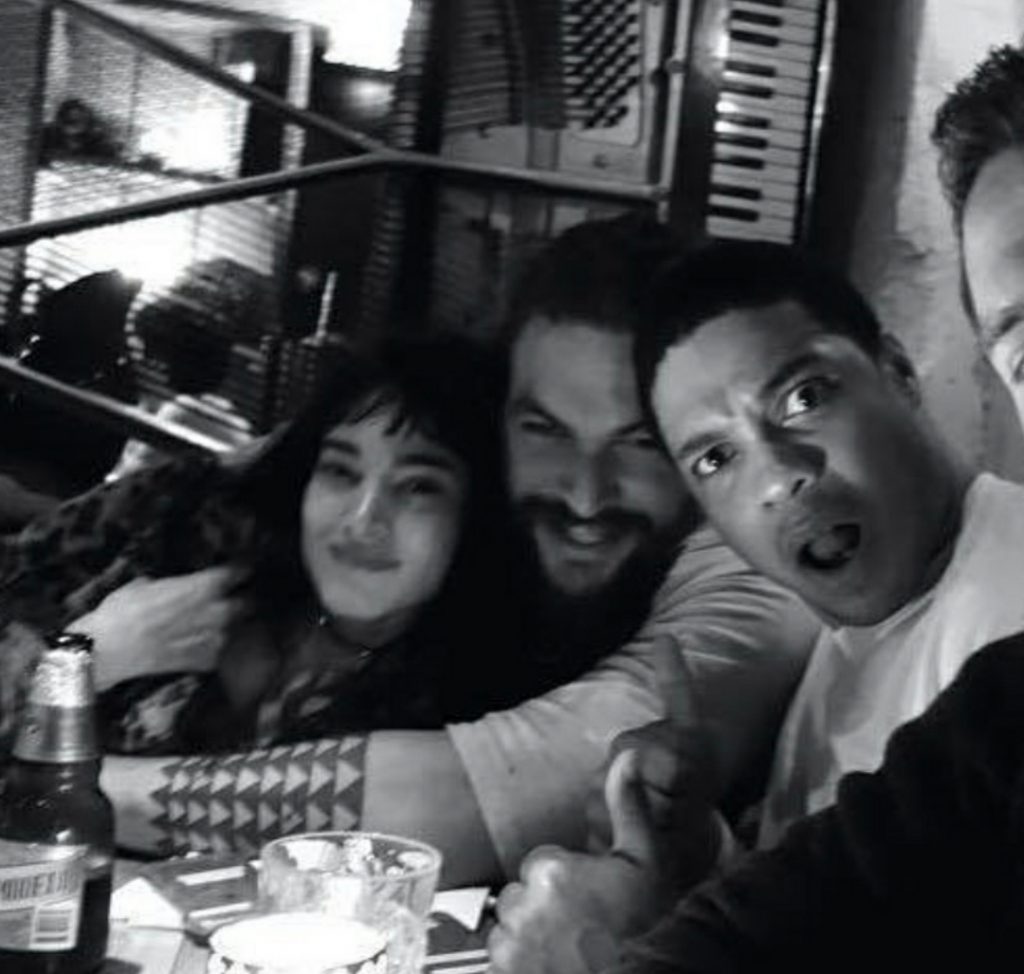 Sofia Boutella had wrapped production on The Mummy in August 2016 and she was still in the UK, and was reportedly seen with the Justice League cast on multiple occasion until they wrapped production in October 2016.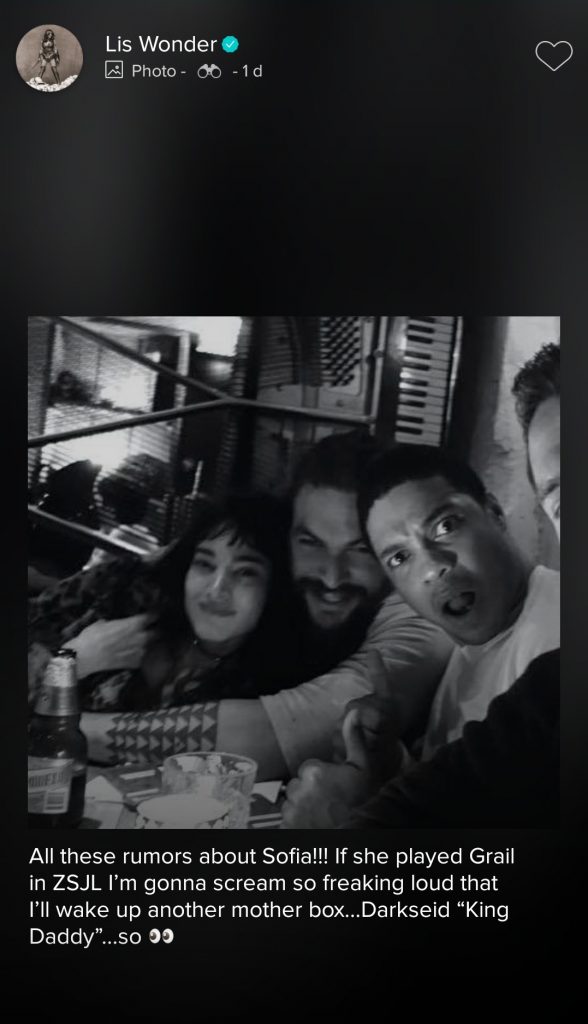 The caption on Lis' image states:
"All these rumors about Sofia!!! If she played Grail in ZSJL I'm gonna scream so freaking loud that I'll wake up another mother box…Darkweid "King Daddy"…so 👀"
As Sofia stayed in the UK after production finished on The Mummy, there was plenty of time and opportunity for her to be able to join the set and play the character of Grail, Darkseid's daughter.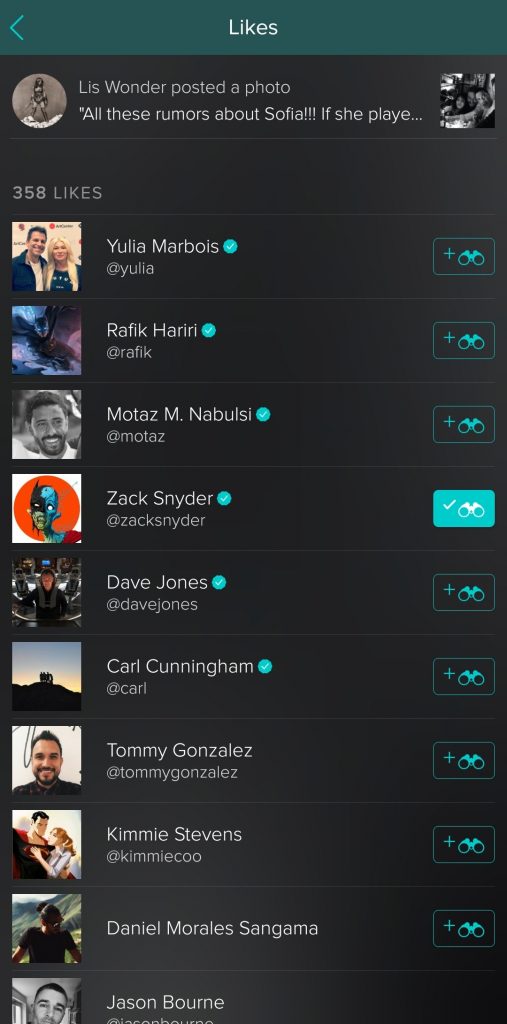 After posting the image, Zack Snyder himself saw and liked it. Is this a confirmation of Sofia's involvement in the original filming of the movie that unfortunately got cut?
Grail The Godkiller is daughter to both Darkseid and Myrina, an Amazonian assassin. She was born on Themyscira in secret, at the same time as Diana and was almost killed due to a prophecy naming her a being of great destruction. She and her mother Myrina become the first Amazonians to leave Themyscira. Many years after she leaves the island, she finds an ally in the Anti-Monitor and declares war on Darkseid.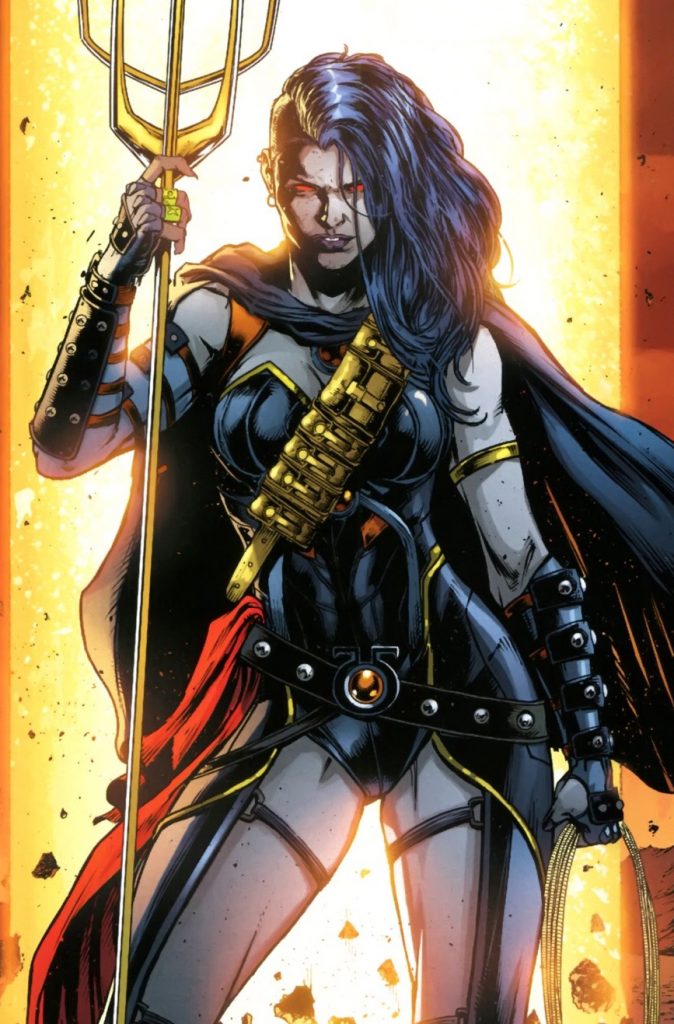 The answer to whether Sofia Boutella is Grail will be answered when Zack Snyder's Justice League is released on HBO Max in 2021.
Source: Lis Wonder's Vero