Xbox: Free Play Days for the Weekend Ahead
Here's what's available to play for FREE this weekend on Xbox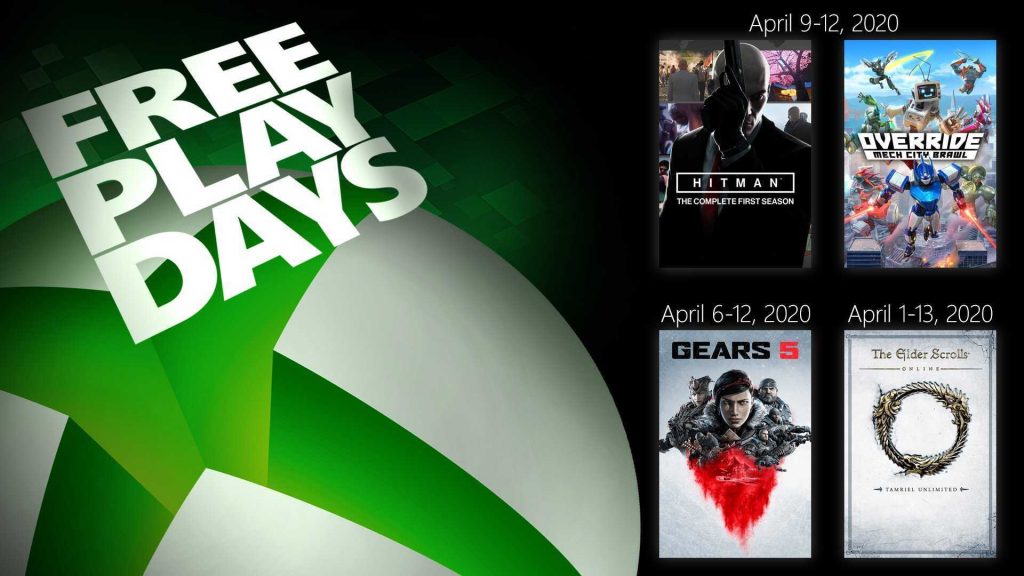 This week Xbox Free Play Days brings some big names to us all in isolation. If you're a Gold member and haven't played these titles yet, this weekend is your chance!
The Elder Scrolls Online Tamriel Unlimited is available now through April 13th. Try the new Dark Heart of Skyrim quest while you can!
Gears 5 was available from the past Monday to April 12th. Jump into the new update Operation 3: Gridiron. A CTF mode that has two teams of 5 drive a neutral flag (football) to the other end one! Fan favorites Augustus Cole and Clayton Carmine will be available to use.
Override: Mech City Brawl available April 9th – 12th. Take control of 12 different mechs all with their own moves, customizations, abilities, and specials! Run through a full-length campaign or try out either local or online multiplayer.
Hitman: The Complete First Season is also available April 9th – 12th. Jump in the shoes of Agent 47 and take down high profile targets in this stealthy spy thriller. Travel through Paris, Sapienza, Marrakesh, Bangkok, Colorado, and Hokkaido to earn the status of Silent Assassin.
All the titles will be free to play through the weekend and are at a discounted price if you choose to keep the fun going! To download on your console, head over to your Gold member area and choose the title(s) to download. Simple as that. Hopefully this can fill a small void in your isolation time!