[Album Review] "Come Over When You're Sober, Pt. 1" by Lil Peep
Album review of "Come Over When You're Sober Pt. 1" By Lil Peep.
An Innovative and unique LP, blending aspects of pop-punk and rap to create something wholly original.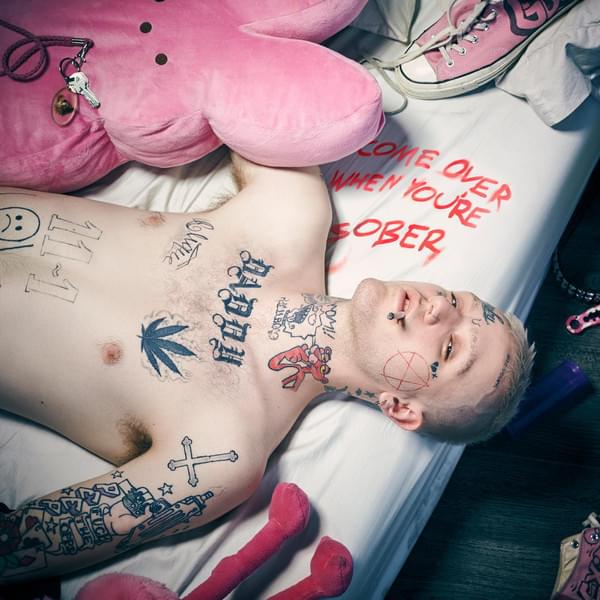 Gustav Åhr, better known as Lil Peep, was another unfortunate example of a talented individual gone way too soon. Come Over When You're Sober, Pt. 1, the debut solo EP of the young musician was released on August 15th, 2017, merely three months before the artist's untimely death. Lil Peep set into motion a thoroughly original and new style of music throughout his short career, beginning on Sound Cloud before eventually gaining the attention of record executives at AWAL. Come Over When You're Sober, Pt.1 (Often shortened to COWYS 1) blends aspects of pop-punk with rap while sampling beats from a variety of genres. This unique blending of styles is precisely what sets Lil Peep apart from other artists.
Benz Truck
Save That Shit
Awful Things
U Said
Better Off (Dying)
The Brightside
Problems
Lil Peep's creative talent is evidenced throughout his debut LP. Blending two seemingly disparate genres to create something truly unique is no easy task but COWYS Pt.1 makes it seem so easy with just how naturally Lil Peep's vocals, rap, and lyrics come together to create a tonally mature body of work. Tracks like "Benz Truck" and "The Brightside" diverge from traditional rap or pop structures and echoes this in its sonic style.
As far as debut projects go, few are as concise and expressive as Come Over When You're Sober, Pt.1. Lil Peep's music, from as far back as his Soundcloud debut, often details his struggles with mental health or feelings of hopelessness. Songs like "Better Off (Dying)" as well as "Save That Shit" explore Lil Peep's own struggles through honest lyrics and stripped-down beats that differ from other songs on the LP that are more sonically overwhelming.
"Down another lonely road, I go

Just another lonely road to home"

Save That Shit
Many of Lil Peep's songs explore his relationship with women, both romantic and beyond. Songs such as "Awful Things" and the former half of "U Said" highlight the feelings he experienced in toxic and non-toxic relationships. The former of which possibly alluding to his relationships with self-harm or drug abuse, rather than a toxic romantic relationship. These themes are timeless and help listeners to not only relate to Lil Peep, but find themselves in a similar head space.
"I wish I didn't have a heart to love you

I wish I didn't play a part to break you"

U Said
While the transition between seemingly disparate tracks on "U Said" is sometimes jarring, it echoes a jarring emotional transition excellently. Tracks such as "Problems" or "Benz Truck" may come off as more emotionally immature due to their overt references to drugs and women, but upon a second listen it is clear that this is not all the songs explore.
"Help me find a way to pass the time (To pass the time)

Everybody tellin' me life's short, but I wanna die (I wanna die)

Help me find a way to make you mine (Make you mine)

Everybody tellin' me not to, but I'm gonna try

Now I'm gettin' high again, tonight"

Brightside
Ultimately, Come Over When You're Sober, Pt.1 is a true expression of Lil Peep as an individual, with the innovative blending of genres that sets him apart, as well as meaningful use of lyrics to illustrate his own personal struggles. The album has haunting lines of vocals as well as upbeat party-like songs with a far deeper meaning after a second or third listen. The record is utterly unique and innovative and a must-listen, especially for younger generations that relate specifically to the struggles outlined throughout.
Rating: A+
Come Over When You're Sober Pt.1 was written by Gustav Åhr (AKA Lil Peep) with collaborations from Jason Pebworth, George Astasio, Jon Shave, and Robert Cavallo with production done primarily by Smokeasac and IIVI. It is available on major streaming platforms and in physical formats.