10 Newly Revealed Facts from the "Birds Of Prey" Watch Party
10 Behind the Scenes facts from the making of Birds of Prey!
Due to the COVID-19 pandemic, global lockdowns have started to take place. This, understandably, has caused a massive drop in cinema attendance. Birds of Prey (And the Fantabulous Emancipation of One Harley Quinn) is just one of many titles to be released to Video on Demand earlier than intended as a result. In honor of the film's VOD premiere, director Cathy Yan and several others celebrated with a Twitter watch party, where Yan revealed many behind the scenes secrets about the film.
1. One Shot Wonder
The first behind the scenes tidbit Cathy Yan shared with fans revealed that Harley's symbolic haircut scene was done in just one take!
2. Cassie's Custom Cast
Actress Ella Jay Basco apparently made her own cast for her role as Cassandra Cain in Birds of Prey. Basco is a multitalented artist with rising prominence not only as an actor and musician, but now as a cast-maker as well!
3. Black Mask's Tolling Torture Scene
Cathy Yan revealed that the family in question really did hang upside down during filming, and highlighted some of the safety measures in place for their protection. Sionis's decision to kill the family's daughter on a whim as the result of her "snot bubble" grossing him out was revealed to be Cathy Yan's contribution.
4. Harley's Fancy Fannypack
Both Director Cathy Yan and actress Margot Robbie proved their true knowledge and care for Harley as a character throughout Birds of Prey. One key moment Yan points out during her commentary is the inclusion of the sparkly fanny pack in the chase scene, an item that both Robbie and Yan immediately associated with Harley and her eccentric style.
5. The Chemistry of Cocaine
During the brilliantly choreographed fight scene in the police headquarters, Harley encounters a group of bikers and fends them off with the power of cocaine on her side. Yan highlights the peculiarity of her job by expressing how rare it is to work in a field where the density of cocaine is something to be discussed.
6. The Sombre Songbird Sings
Jurnee Smollet-Bell, the actress responsible for bringing Black Canary to life on the silver screen, gave a brilliant rendition of "This Is A Man's World" by the Residents. This song was a great thematic reflection on the plot and was executed excellently. Here, Yan reveals that she was responsible for the choice of song and congratulates Smullet for her performance.
7. The Professional Homage
Yan includes an homage to the classic Luc Besson film Léon: The Professional but in reverse. This serves as a perfect easter egg for eagle-eyed film lovers.
8. Excellent Costume Design
Erin Benach, Birds of Prey's exceptional costume designer, has Roman Sionis' pajamas detailed with Ewan McGregor's own face! This encapsulates Black Mask's egocentric personality and adds that extra bit of flair that such an extravagant character deserves.
9. High Effort Oners
A "Oner" in film industry jargon is a lengthy, often stylized single-take shot. Here Yan highlights the lengths at which they went to get the perfect shot of the Birds of Prey team gearing up.
10. Improv = Encouraged!
Yan discusses the "casual, convivial vibe" she wanted for one of the final shots of the film. Pointing to Huntress (played by Mary Elizabeth Winstead) and her "amazing awkwardness" as a standout moment that resulted from improvisation!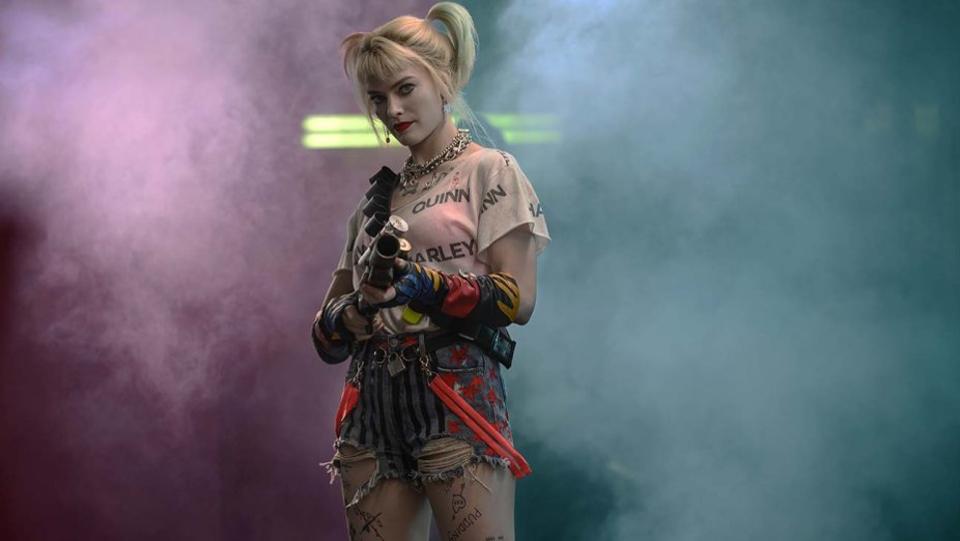 Director Cathy Yan provided a bunch of amazing insights into the making of Birds of Prey during her quarantine watch party that blew us away.
Starring Margot Robbie, Mary Elizabeth Winstead, Ella Jay Basco, Ewan McGregor, and Jurnee Smollet-Bell, Birds of Prey is available on VOD now!
Source: Comicbook.com