Original Power Ranger Wants Reunion on Netflix
Would Netflix want to pick up a Power Rangers limited series?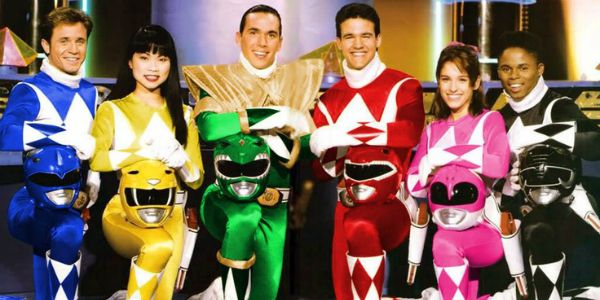 Go! Go! Reunion Special! Or at least that's what original Blue Ranger, David Yost, is pushing for. Rumors for a reunion have been talked about for years and years.
"(Laughs), I mean it's definitely a rumor, and it's probably a rumor on my end, but you know I just think it would be great because we're creeping up on our 30-year anniversary of the original cast and for years we've been asked to do a reunion and nothing's happened," Yost said. "They didn't take advantage of it at the 25-year reunion, which I don't know why they didn't, but, it would be nice to film kind of a limited series."
Speaking with Zia Comics, Yost would like to have a limited series on Netflix with the original cast.
"Maybe 7 episodes or 8 episodes for Netflix and, you know, sort of spend time with each character and see who those characters are and to have like 2 episodes where the first episode and the last episode sort of involves everybody together but the in-between episodes can sort of dive off into each character and see where they're at and what they're up to," Yost said.
Obviously Yost has been giving this a lot of thought but isn't the only original cast member that has been campaigning for a reunion.
Jason David Frank, Tommy the original Green and White Ranger, has always been loyal to the franchise and made an appearance in the 25th anniversary episode Power Rangers Super Ninja Steel: Dimensions in Danger.
Austin St. John, Jason the original Red Ranger, also came back to his roots making an appearance in Power Rangers Beast Morphers as well
Netflix would be the perfect medium to bring them all together considering the Power Rangers catalogue is already thriving on the streaming service. It would also be a great way to pay respect to Thuy Trang, the original yellow ranger who tragically passed away in a car accident in 2001.

The fans want it, the cast wants it, will Netflix want it?