This Amazing Mandalorian Prop Helmet is Worth Your Time
Professional prop maker jsin_props has recently created a Mandalorian helmet that is worth your time and money if you're a die-hard fan of the character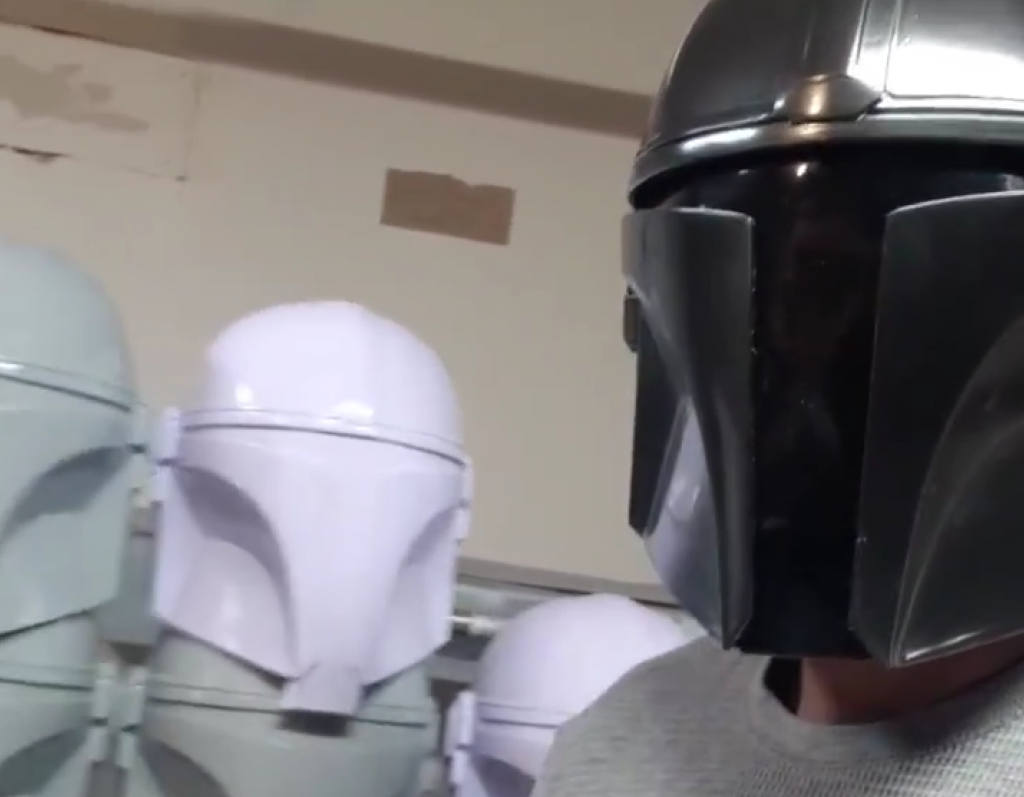 When The Mandalorian first premiered on Disney+ on November 12, 2019 fans quickly scrambled to try and find a wearable Mandalorian mask like the one the titular character, Din Djarin, uses in the show. While cheap Chinese knock-offs seem to clutter online outlets like Amazon or eBay, one Nevada based Prop Maker seems to have made one of the best looking ones out there.
The commission-based prop maker, jsin_props, had recently been documenting his journey at creating a Mandalorian helmet to his impressive standards and just this last weekend he finally opened up orders for his "first wave" of helmets. He has made these helmets out of a resin casted urethane plastic and his says they are strong, but admittedly can crack if dropped on a hard surface (but that is completely normal for all of all cosplay/prop helmets) .
The impressive helmet is full size and wearable, and to make things even more amazing, he offers a separate interior lining that makes the prop line up with the quality you see with the Star Wars Black Series Helmets.
As of last night he indicated that his current wave sold out within a hour of opening preorders, but a second wave will indeed be coming when he eventually fulfills the current orders.
He can be contacted directly via DM on Instagram for any questions, pricing, and ordering. But I suggest you give his account a follow and watch it like a hawk due to how quickly the first wave sold out.