Image of Jared Leto as Morbius Leaks Online
The image reveals a faithful adaptation of Marvel's "Living Vampire."
"Wait until you see the way [Morbius] looks—what we have done with the character," Morbius producer Avi Arad told Deadline in March of 2019, adding, "You will love it."
On Saturday, January 11, 2019, when the first image of actor Jared Leto as the title character leaked online, Arad was proven right.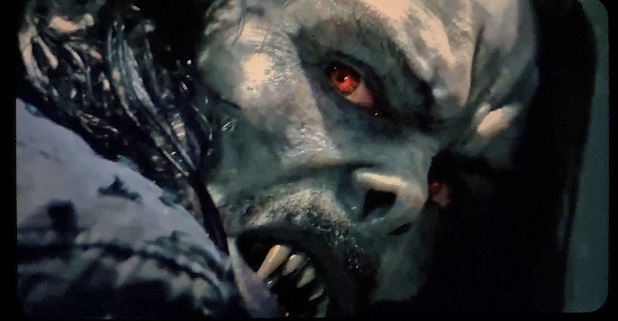 The over-the-shoulder shot of Leto, first posted on Twitter, reveals that the creative team behind Morbius intends to remain faithful to the character's source material, at least in his appearance. Fan reaction to the leak has been largely positive, with one particularly astute fan recognizing the image as an homage to a panel from the comics.
One of the many Spider-man spin-offs Sony Pictures Entertainment is said to have in production, Morbius stars Jared Leto as Dr. Michael Morbius, a biologist in search of a cure to a fatal blood disease which he carries. Through self-treatment and experimentation, the doctor transforms himself into a "Living Vampire," curing his disease but cursing him with sensitivity to light and a lust for blood.
Directed by Daniel Espinosa and staring Jared Leto, Matt Smith, Adria Arjona, Jared Harris, Al Madrigal and Tyrese Gibson, Sony Pictures Entertainment's Morbius is opens in theatres July 31, 2020.
Hat Tip: ComicBook.com's Jamie Lovett
Edit: An earlier version of this story stated that Morbius would be released July 31, 2019 rather than July 31, 2020.