'Rick and Morty' do things a little differently in 'Death Stranding'
Rick is clueless about the entire situation.
Rick is clueless about the entire situation.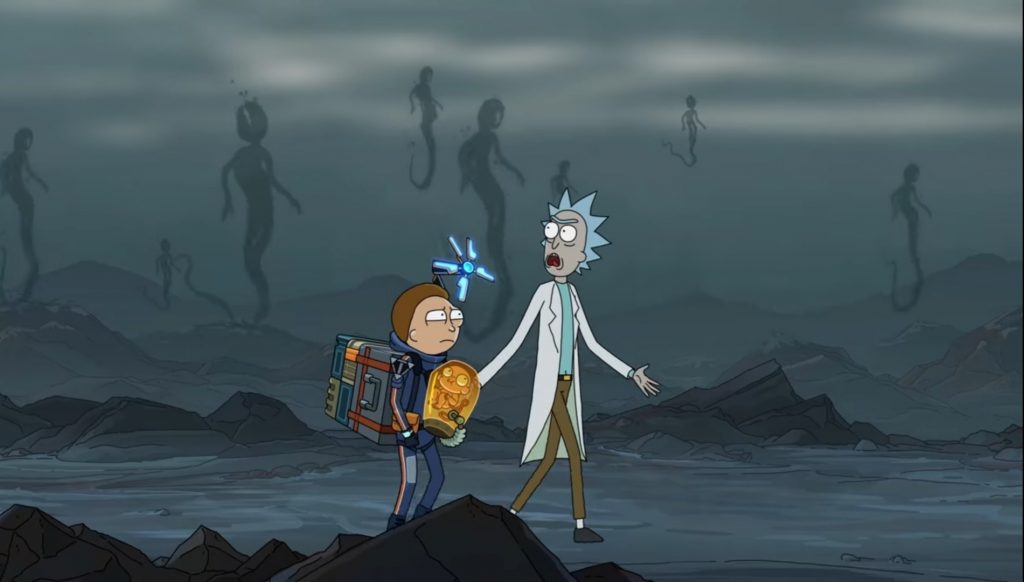 Rick references Hideo Kojima by name in the trailer, despite the fact that he and Morty are within the game world.
Rick explains the plot of Death Stranding in a single sentence, saying that they must "reconnect a fractured society and stop the Death Stranding" and in the next sentence; asks about the ghosts seen in the background. Morty replies that "those are the Death Stranding, Rick". Rick admits he wasn't playing attention.
In classic Rick and Morty style, Morty is the one who is dressed up – in this case as Sam 'Porter' Bridges – and left carrying everything, including the baby.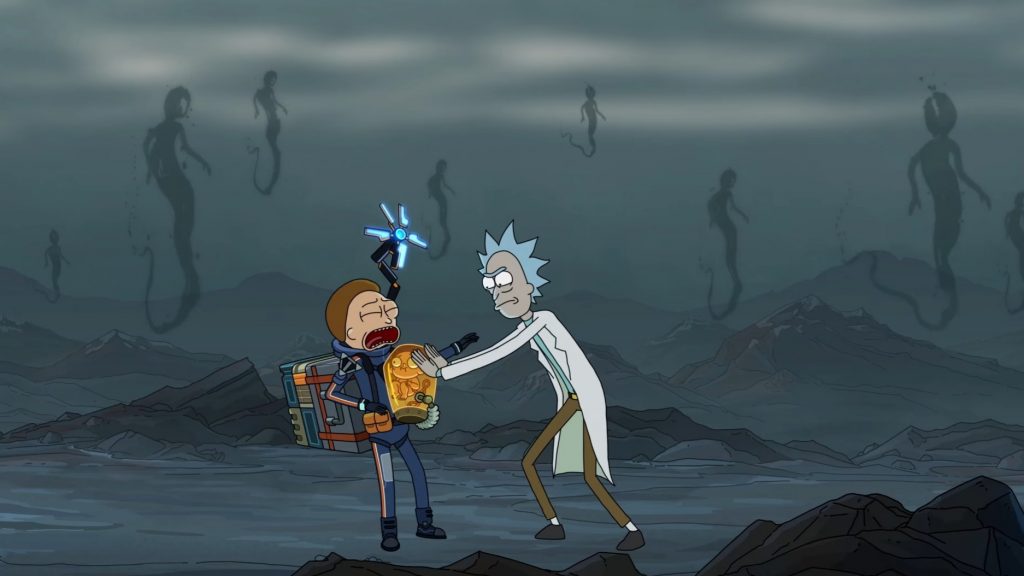 Rick checks to see if it is an upgrade, by pushing it, and Morty, but to no avail. He suggests they should eat it in case it makes them "run faster or jump higher", at first Morty is horrified but immediately agrees.
Justin Roiland, Co-creator of Rick and Morty is a game developer and avid gamer himself, having founded Squanch Games (previously Squanchtendo) the developer behind Trover Saves The Universe and Accounting. He has also voiced many characters, including Rick and Morty in many videogames – ranging from Adventure Time to Job Simulator.
Hideo Kojima's Death Stranding will be released on November 8th 2019 on PS4 and later PC.
Rick and Morty was created by Justin Roiland and Dan Harmon. The first part of Season 4 will be released by Adult Swim on November 10th 2019 with more to come in 2020.