Star Trek Online has just released its newest console update – Awakening.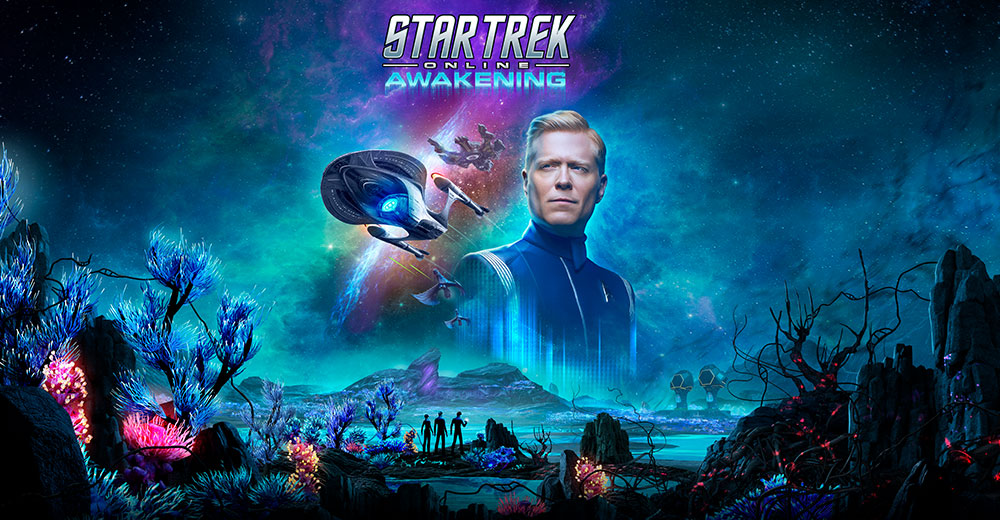 Anthony Rapp returns as a hologram of Commander Paul Stamets from Age of Discovery to boldy go into the 25th Century.
The previous updates were Age of Discovery, Mirror of Discovery and Rise of Discovery; all of which saw players captain ships in the 2256 Discovery-era of Star Trek.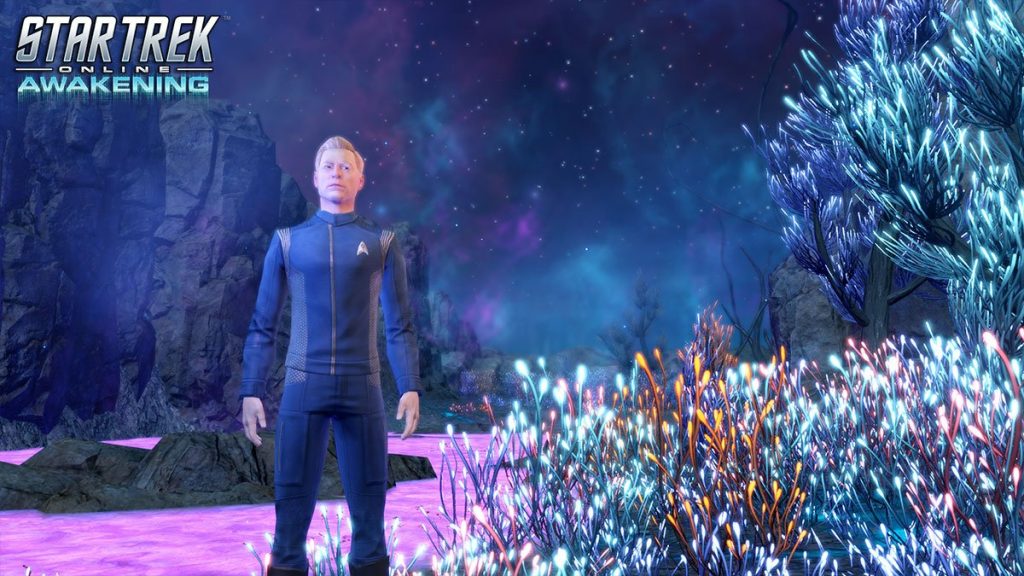 According to the Arcgames website:
"Now, we're returning to 2410, bringing your Captains back to the story STO has been telling for almost ten years. It's exciting to advance and blend the narrative established in Age of Discovery into our timeline."

"Awakening brings with it a brand new story, starring Anthony Rapp as Commander Paul Stamets, brought to life as a hologram and thrust into the future of 2410. With Stamets at your side, you'll journey into the Mycelial Network, stopping the threat posed by J'ula and her House Mo'kai raiders."

"In fact, the threat to the Mycelial Network is bad enough that it's stretching across the galaxy in a Mycelial Crisis."

Andre Emerson, Executive Producer of Star Trek Online
Star Trek Online: Awakening is playable now on Xbox, PS4 and PC.