[Review] "Watchmen" – S1E2 *Spoilers*
HBO made waves last week with the premier of Watchmen – a spin-off of the graphic novel with the same title.
Spoiler Alert! This review will contain spoilers for HBO's Watchmen, S1E2: Martial Feats of Comanche Horsemanship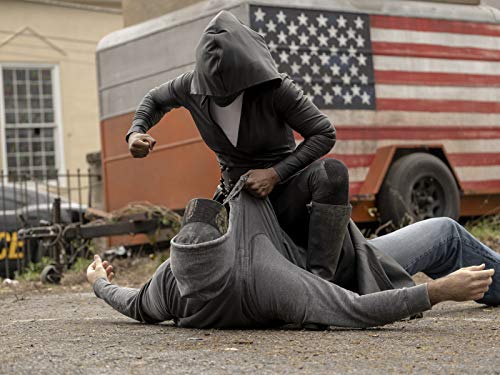 HBO made waves last week with the premier of Watchmen – a spin-off of the graphic novel with the same title. This week, the series continued with impressive twists and world building with Episode 2: Martial Feats of Comanche Horsemanship.
The show starts right where it left off. Judd Crawford has been hung from a tree. Rather than focus on Tulsa's latest tragedy, this episode decides to expand on the present and past of the dark world these characters find themselves trapped in.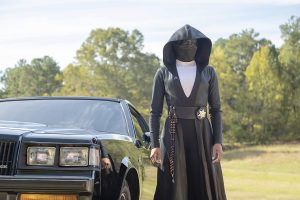 It is a world of an apologist leftist government which enforces heavy censorship of entertainment, and attempts to repair the past with financial settlements referred to as "Redfordations" for victims and their families affected by historical racial conflicts.
On the political right, the New Frontiersman newspaper appears to have gathered enough of a national following of extremists after the publication of Rorschach's Journal (see Peteypedia for more information) to be popular in Tulsa among those who fear and doubt the government's actions. There is even widespread suspicion that the Dimensional Incursion Event from the original graphic novel's storyline was indeed a fabricated catastrophe. Turns out Veidt's utopian vision could not stand the tests of time and truth.
Angela's past is revealed with a small flashback to the original attack (labeled by Tulsa's media as "White Night") where she and her husband Cal were attacked by two members of the Seventh Cavalry on Christmas Eve some time ago. The vulnerable side to Regina King's character is more noticeable this time around, and it is also clear that her police force alter-ego Sister Night is one she dons not only to hide her identity, but her emotions as well. Unfortunately, her mask could not protect her from the reveal that Chief Crawford, with whom she had grown close with after "White Night", may not have been the hero she thought he was in life.
Damon Lindelof's spin-off continues to prove its creative boldness by adhering to the original graphic novel's themes of absurdity and realism. Perhaps the most admirable accomplishment of this series is that the Lost producer has painted an exaggerated portrait of our own 2019 – where superheroes are beloved idols, and everyone is at each other's throats in the political arena.
Synopsis: Set in an alternate history where masked vigilantes are treated as outlaws, Watchmen embraces the nostalgia of the original groundbreaking graphic novel of the same name, while attempting to break new ground of its own.
HBO's Watchmen continues next Sunday, November 3 with Episode 3: She Was Killed by Space Junk and features performances from Regina King, Tim Blake Nelson, and Yahya Abdul-Mateen II.