Leto looks as sinister as you'd expect a pyschotic gangster to look.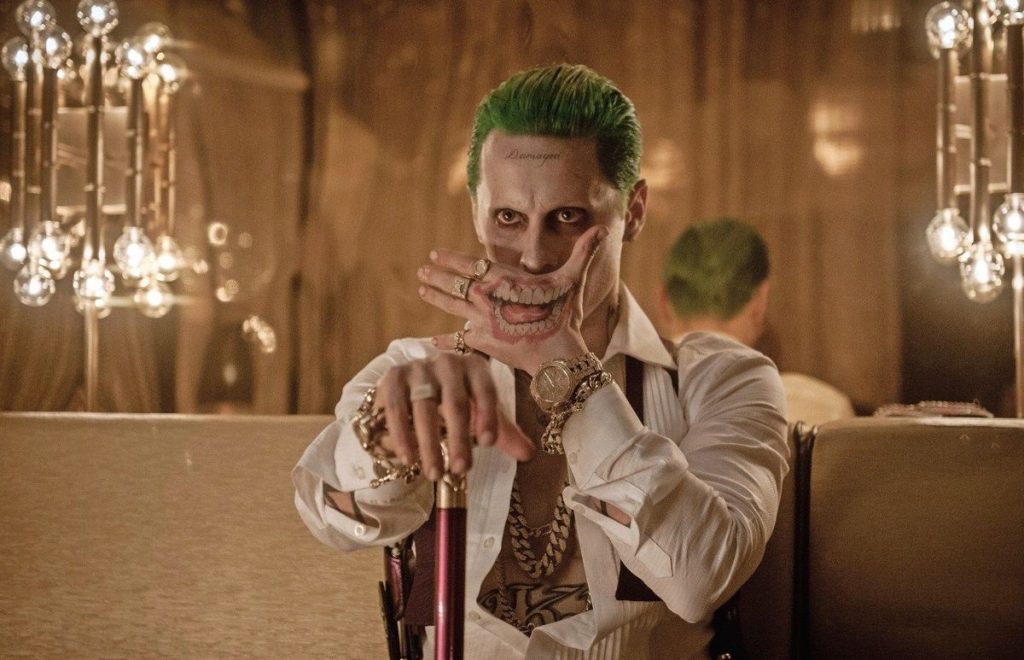 David Ayer took to Instagram to give us another shot of the Joker, played by Jared Leto in Suicide Squad. Much like the last time Ayer shared a Joker image, this is an early test for the gangster style Joker the movie adopted.
Besides the wardrobe change that Ayer decided upon – a few other changes that didn't translate from prep to film were the tattooed eyebrows – "HAHAHAHAHA" across the top of both eyes, and that there is no 'Damaged' tattoo on Jared Leto's forehead.
There is clearly more to Suicide Squad than what ended up in cinemas, and I, for one, am very intrigued every time a piece of tantalising behind-the-scenes information is posted.
There may well be more to come in the future. Keep an eye on The Cultured Nerd for more as it drops.