[Album Review] "Angel Miners & The Lightning Riders" by AWOLNATION
Aaron Bruno, aka the creator of AWOLNATION, defies all odds to usher his new album Angel Miners & The Lightning Riders to the masses.
AWOLNATION's strange yet ferocious new record is Here and it's weird
Aaron Bruno, aka the creator of AWOLNATION, defies all odds to usher his new album Angel Miners & The Lightning Riders to the masses. Based in Los Angeles, California, Bruno began his treacherous journey in 2009 when he signed to Red Bull Records. He later fostered one of the most explosive tracks of the 2010's with "Sail". Nearly a decade later, Bruno began the grueling process of starting from scratch to begin writing his eccentric new record.
Track List
The Best
Slam (Angel Miners)
Mayday!!! Fiesta Fever – Alex Ebert
Lightning Riders
California Halo Blue
Radical
Battered, Black & Blue (Hole In My Heart)
Pacific Coast Highway In The Movies (Feat. Rivers Cuomo of Weezer)
Half Italian
I'm A Wreck
The album takes off with an exciting start with "The Best". It is a cut Bruno states is about the realization that he will never be the best at anything, and the battle he faces with creativity. It chugs along with a simple guitar piece and some of the best lyrical content on the record. Indeed this record has a lot to say but with concision. After the Woolsey fires burned down a good portion of the bay area, AWOLNATION wrote the song "California Halo Blue". This cut directly speaks upon the devastating after-effects of the inferno, and is used as an emotional outlet for Bruno. This track's sonic and lyrical elements make it a perfect single that pulls on the heartstrings. It is definitely one of the better tracks of the record.
While this record is strange in its execution and style, there is much to be said about the lore of the album. On the track "Slam (Angel Miners)", Aaron Bruno stated in an interview with Guitar.com:
"It's about beating evil and trying to put a face on why some things are going bad – it could be a disease or natural disasters. A lot of times all we want is to point a finger, and I decided to create these fictitious characters to represent both sides of things – and the 'Angel Miners' are the evil ones causing all this stuff".

Guitar.com
This concept between good and evil throughout this project is what sells the listens for me. The final song "Im A Wreck" is an emotional, electrifying, and cinematic ending that seals the record. It's where the two forces, good and evil, come to a head and leaves the listener to wonder who won. These elements of lore are driven with roaring guitars and Aaron Bruno's goosebump-inducing screams of emotion. It is one of the best album closers I've heard in quite some time.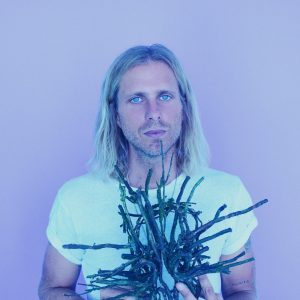 Going along with the album's theme, with much good comes much bad. Other than the previous stated tracks, the rest are left with mediocrity. Production and the use of electronic instrumentation has always been the group's schtick, however, many of these songs fall to the wayside in these areas. Even some of the better tracks are juxtaposed with awfully weird production and otherwise amazing songwriting. A perfect example is "Slam (Angel Miners), It feels like a rock song that came out of a "Crash Bandicoot" game. While this isn't necessarily bad, it isn't great. Just odd.
The last thing I must touch upon is the track with Weezer's Rivers Cuomo. Even after dozens of listens, the feeling of confusion hasn't left me. The bubbly production and instrumentation feels like it should flow perfectly and perhaps it does. However, it feels very out of place. It hits like an alternative radio smash you'd hear in a sad beach movie. This track is a perfect representation of the record's juxtaposition of strange production and masterfully crafted instrumentation.
Known for his genre-bending sound, Angel Miners & The Lightning Riders walks the same road as its predecessors with more poignant extenuations and better song writing. Coming off of the album, I feel more positive than negative towards this project. It is better than his previous album Here Come the Runts. Any AWOLNATION fan should be more than satisfied with the group's 4th studio record Angel Miners and the Lightning Riders. The storytelling and raw emotion overshadows the album's shortcomings and pitfalls. Overall, it is AWOLNATION'S best project in years. 
Rating: C+
Angel Miners & The Lightning Riders by AWOLNATION features tracks written and produced by Aaron Bruno, Alex Ebert, Rivers Cuomo, & Ric Ocasek. It is available on major streaming platforms and in physical formats.