Batwoman Beyond debuts in Batman Beyond #37
Holy gender swap, Batman!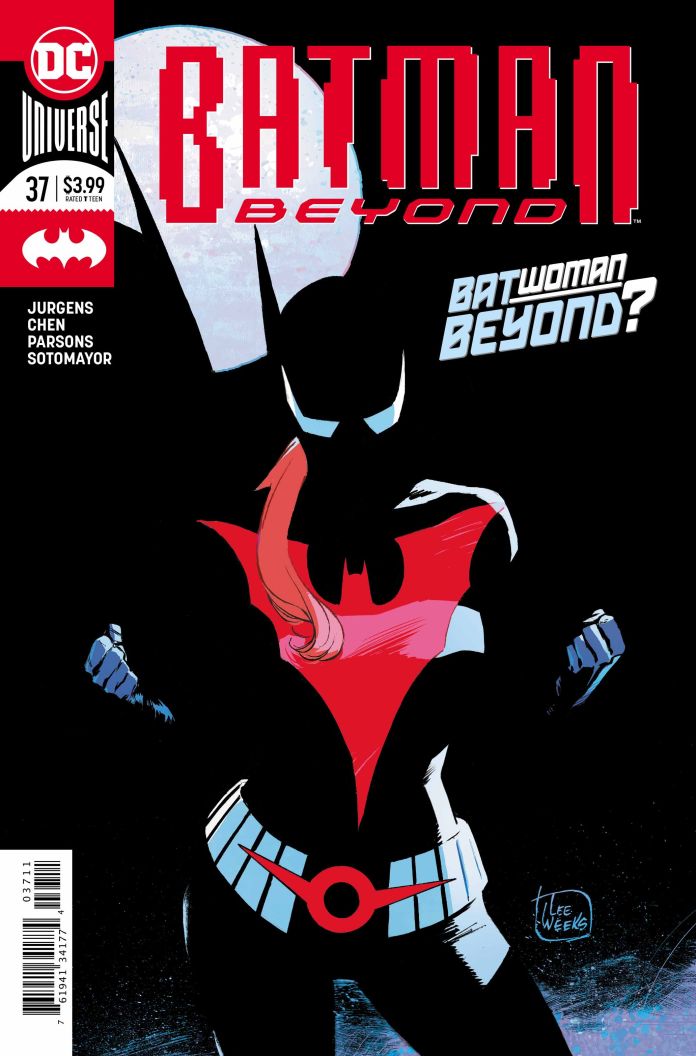 With Terry McGinnis missing and amnesiac, there is a new hero on patrol in Neo Gotham—or should I say, a new heroine? As Batman Beyond #37 introduces the Batwoman!
Having broken into the Batcave and *ahem* borrowed the Batsuit in the final few panels of Batman Beyond #36, this mysterious new heroine has taken matters into her own hands when it comes to the criminals that have overrun the streets in Batman's absence. While most of Gotham assumes that the Batman has returned to reclaim the city, reporter Jack Ryder manages to chase down the new, shadowy figure, revealing her to be the Batwoman.
Still, the question remains: Who is she? Neither Bruce Wayne nor Matt McGinnis (Terry's younger brother) seem to know, with the latter assuming it to be Melanie Walker and the former believing it is Barbara Gordon. Though neither of those assumptions are likely to be true, whoever is behind the cowl knew Bruce and Terry's secret. Further, she was able to gain access to the Batcave with relative ease and without being detected.
Written by Dan Jurgens with art by Sean Chen, Batman Beyond #37 is on sale now.