With a "multiple time period" setting and a yet to be casted cast full of original and fan favorite characters from multiple iconic Green Lantern comic book runs already confirmed, DC / HBO Max's Green Lantern series appears to be gaining a huge amount of excitement amongst the fans. With news seemingly coming in every week about the highly anticipated series, the latest news appears to focus on some key character details behind some of the Green Lanterns set to appear.
Fans now have some important character details surrounding the likes of Guy Gardner, Alan Scott, and the newest Lantern, Bree Jarta via The Illuminerdi. You can check out the character descriptions down below.
Guy Gardner: White Male, 30's. A hulking mass of masculinity, as rendered in the comics. Guy is a personification of the hyper-patriotism found in the 1980's that birthed Hulk Hogan and Rambo. However, Guy is still likable. He might act foolish, but he is not a fool. Guy loves his daughter and wife with all of his hard-partying, fast driving, hot tempered heart. But like many alpha males, there is a deep undercurrent of pain driving it all.
Alan Scott: White Male, 28 years old. From the outside, Alan is the model of early 1940's. The image of a G-Man. Alan is handsome, clean-shaven and well dressed without a hair out of place. He has spent his young life trying to personify truth, justice, and the American Way. He is already a household name in L.A. and is seen as hero thanks to positive press coverage. However, for all of Alan's honesty, there is one huge lie that follows him. He is a gay man. A fact that, in his era, could cost him his job, or even his life.

Bree Jarta: Black, Female, 30's. Few Lanterns take their commitment to the Corps and it's purpose more seriously than Bree. Bree is half-human and it's the half she's worked hard to forget. Bree has an alien mother and a human father. However, she was raised on a more enlightened planet with an advanced society. Bree outworked her peers and earner her Ring only to find herself partnered with Guy Gardner.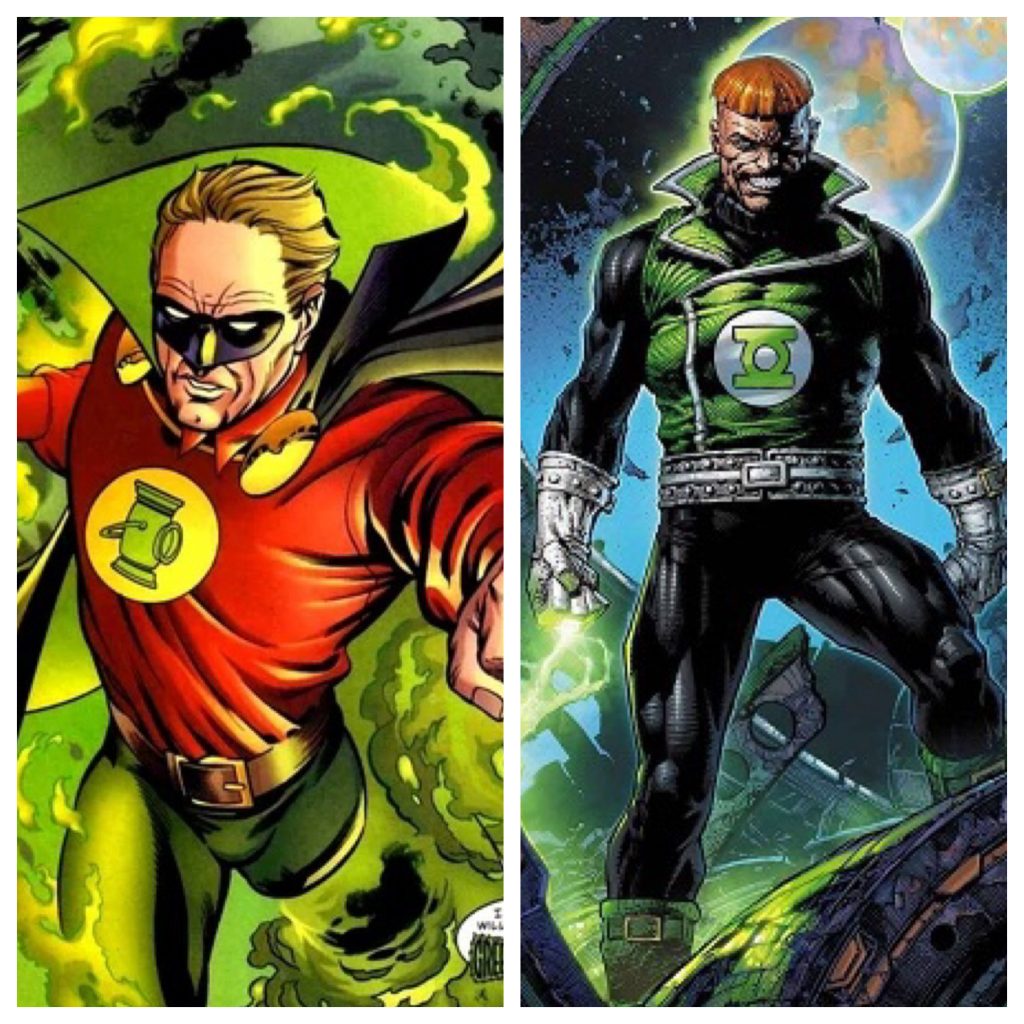 While previous reports have indicated that the show will feature several members of the Green Lantern Corps, including Jessica Cruz, Simon Baz, and Kilowog, these descriptions certainly suggest that the series will focus primarily on Guy Gardner, Alan Scott, and an original character we only recently learned would be introduced in the series, Bree Jarta. While Alan Scott and Guy Gardner are among the more well known Lanterns, Bree Jarta is a completely original and new addition to the Green Lantern mythos.
There are some interesting reveals found within each character breakdown, including the reveal that Jarta and Garnder will be partners, certainly lending some credence to the "buddy cop" tone that was thought to be a key in previously rumored incarnations coming to the mainstream. In addition, with the 1940s being a key part of the Alan Scott breakdown might, this may also confirm recent reports that the series will span multiple time periods.
HBO Max's Green Lantern series is certainly shaping up to be quite the spectacle for fans. As more details on the upcoming HBO Max Green Lantern series from Seth Grahame-Smith and Marc Guggenheim continue to find their way online, fans are now starting to get a better sense of where the show is heading in terms of plot and overall structure. With breaking news seemingly teasing the progression of the series every week, it won't be long until the cameras start officially rolling on the ten episode first season of the highly anticipated DC series.
In the meantime, you can check out an episode of the LightCast Podcast that focuses on Green Lantern and HBO Max down below.
What do you guys think about the Green Lanterns confirmed for the highly anticipated DC / HBO Max series? What other members of the Green Lantern Corps do you want to see included in the series? As always sound off in the comment section below and remember to tune in right here at The Cultured Nerd for the latest news surrounding the Green Lantern HBO Max series.