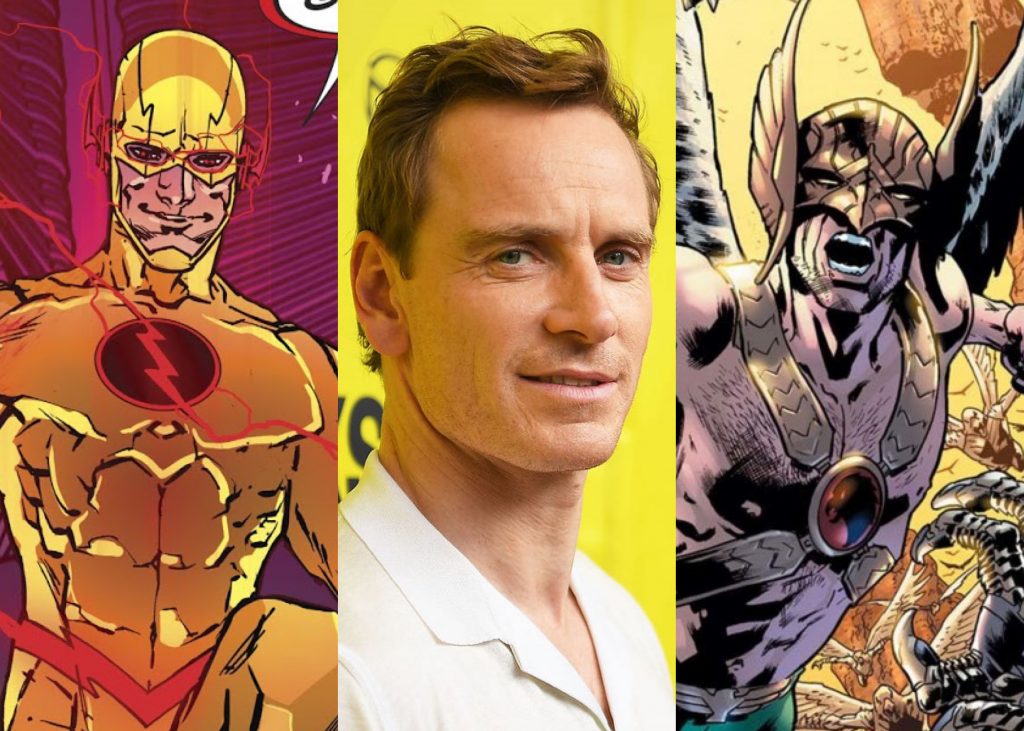 Michael Fassbender is being eyed to potentially play Hawkman or Reverse Flash in Black Adam and The Flash, respectively, sources close to TCN have revealed.
As we reported previously, there are several contenders for the role of Carter Hall, AKA Hawkman. Ryan Reynolds is the main actor coveted for the role (but will likely have to pass on the role due to his busy schedule), with Michael B. Jordan and Charlie Hunnam also still currently in the running. Since the posting of our initial article, we have learned that Michael Fassbender, as well as a long-time DC hopeful Armie Hammer and Alexander Skarsgard are also on the shortlist for the hero.

The former X-Men star is not only being eyed for Hawkman though, as Fassbender is also being considered for Eobard Thawne, or Reverse Flash—nemesis to The Flash himself, Barry Allen. With the film starring Ezra Miller, a relatively lesser known actor in the titular role, The Flash will need a big name lead to star in the film. Matthew McConaughey is another actor being considered for the villainous speedster. TCN also was able to confirm that the recently leaked Reverse Flash shortlist including Charlie Hunnam, Alexander Skarsgard, Michael Fassbender, Billy Magnussen, and James Norton is indeed accurate.
Details about the Hawkman and Reverse Flash casting shortlists were also discussed by TCN's editor-in-chief Taylor Murphy on Lightcast's live stream Friday. You can watch the stream below, with timestamps found in the description.
Black Adam Discussion Time Stamp:
Reverse Flash Casting Time Stamp:
Further Hawkman & Hawkgirl casting Time Stamp: