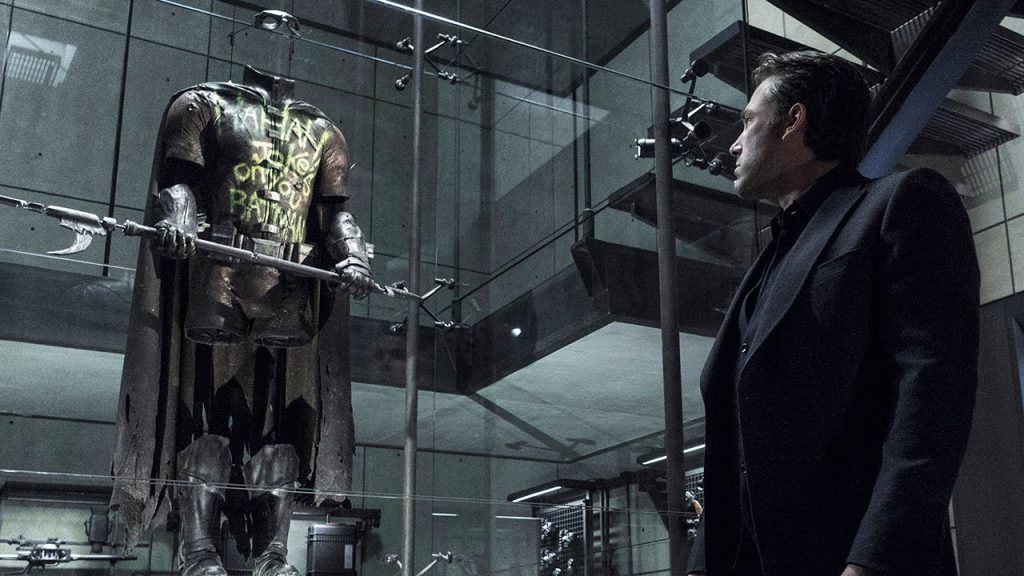 Sources close to TCN have confirmed Ben Affleck has signed on for more films as Batman, as well as his own HBO Max series.
This news comes after an exclusive from Vanity Fair in August confirmed Affleck would return to the cowl for Andy Muschietti's The Flash. Our sources have now confirmed Affleck intends to continue his role as the Dark Knight, as he has signed on to appear in an undisclosed amount of films featuring his version of Batman. It remains to be seen which films these are exactly.
We can also confirm part of this signing includes the proposed HBO Max project, which we had previously reported was being considered, if Ben would be okay with doing it. With Affleck now on board, the HBO series is working on plot details. We can report that a big focus being looked at for the series is a backstory for Robin, his death by the hands of the Joker (who's own contract should be announced soon), and how losing the Boy Wonder made Batman into the jaded individual we see in Batman v. Superman.
You can listen to our EIC Taylor Murphy discuss the HBO project below on Lightcast's podcast from last Friday.
Taylor also discussed the future of Joker and Robin on The Nickatina Show, which you can watch below.
Stay tuned to The Cultured Nerd for more details on Affleck's return as they develop.