[TCN Artist Interview] – Masked Mateo
In this interview TCN and Mathew will be discussing his cosplays, Nightwing, and as well as getting the chance to know him a little better.
Masked Mateo is an amazing cosplayer who is well known for his cosplays as DC Comic's Nightwing. In this interview TCN and Masked Mateo will be discussing his cosplays, Nightwing, and as well as getting the chance to know him a little better.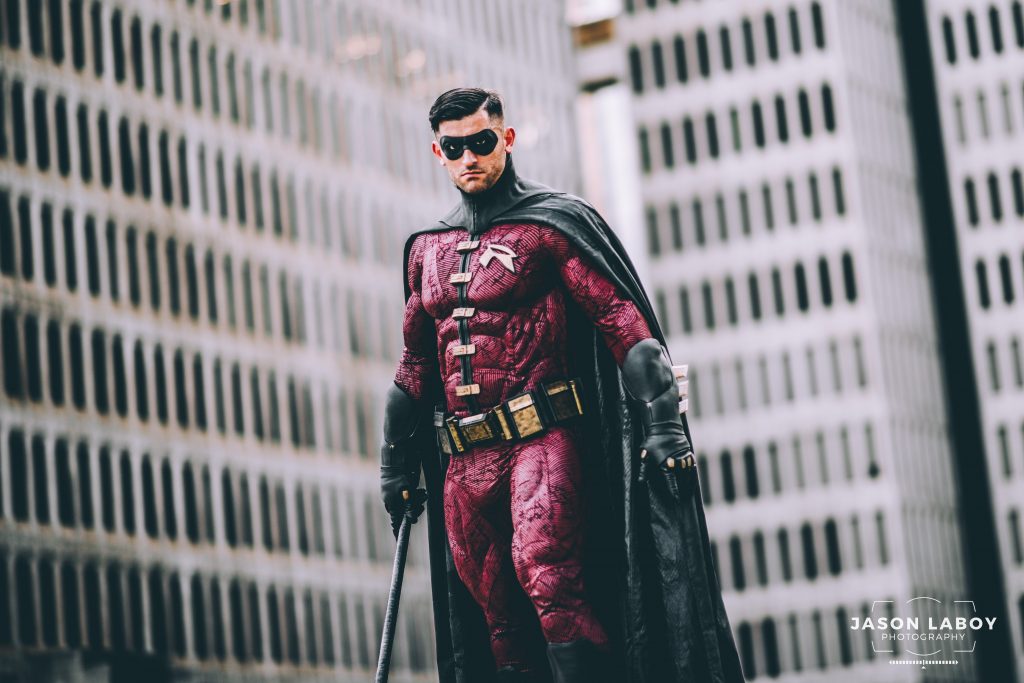 Q: What got you inspired to begin doing cosplay?
A: I woke up one day and felt like doing it. Pretty simple for the most part. I did not expect it to become a newfound passion of mine.
Q: How long have you been cosplaying?
A: Coming up on three years.
Q: Your work seems to be heavily inspired by Nightwing. Do you have a favorite Nightwing moment?
A: My favorite moments of Nightwing consist of him leading the Justice League, taking up the mantle of Batman and the latest run by Tom Taylor. If many pay attention, I'm really cosplaying the arc of Dick Grayson.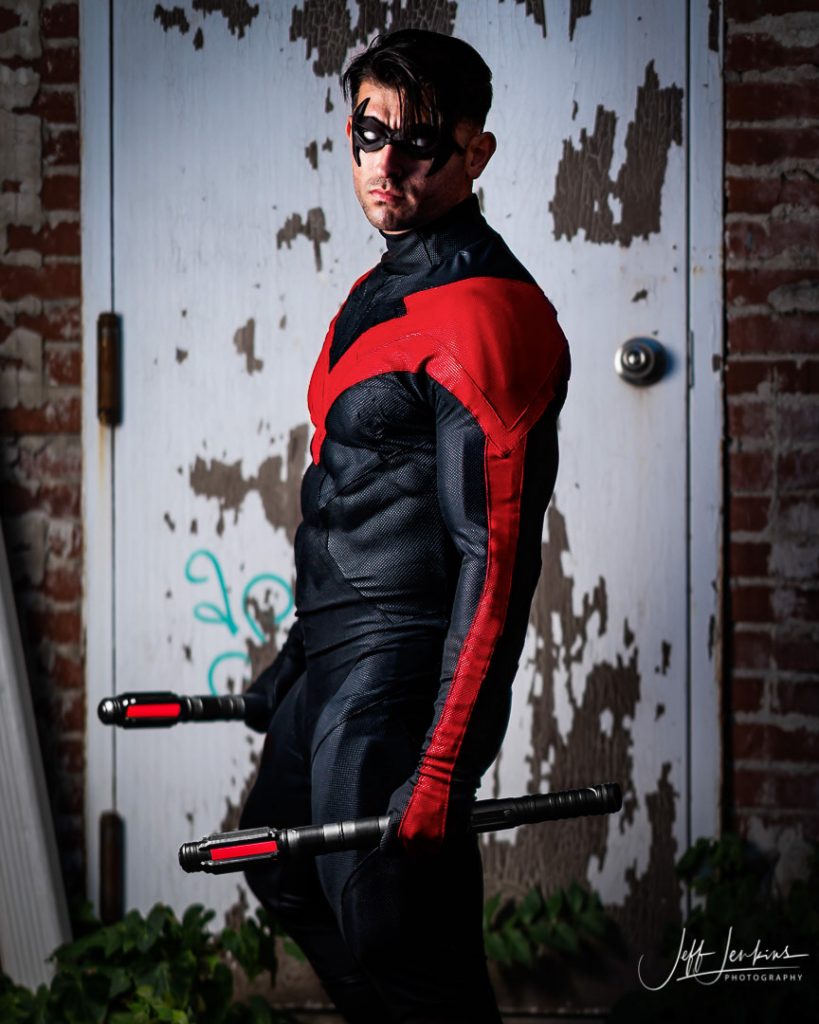 Q: What are your thoughts on Brenton Thwaites' performance as Nightwing on Titans?
A: I think Brenton makes a great Nightwing. I like the way the show has put their own spin on it. Some say that it deviates from what we all know as a Dick Grayson/Nightwing, but it's very entertaining nonetheless.
Q: What has been your favorite cosplay to do so far?
A: So far, my favorite cosplay that I've done, would be the character of Dick Grayson. So if I had to choose between my Robin and my Nightwing, it's definitely my Nightwing.
Q: Do you make these cosplays by yourself or do you have a team you work with?
A: I make some of my own props such as a few of my Robin staffs and Nightwing escrima sticks. But I definitely have a team that I am blessed to work with. Laurant Gillard (@gaslight_co), Tanja & Nat (@tigerstonefx) , Chris (@gc5fx) , @napiersinc and soon Robert (@rovrtworkshop).
Q: You've also done some Deadpool Cosplay in the past. How was that?
A: That was my first cosplay and persona, for that matter. I loved it. Entertaining and performing was something I feel like I was born to do. With Deadpool, I was able to take more of the fun aspects of his character from the comics and really set myself apart in person.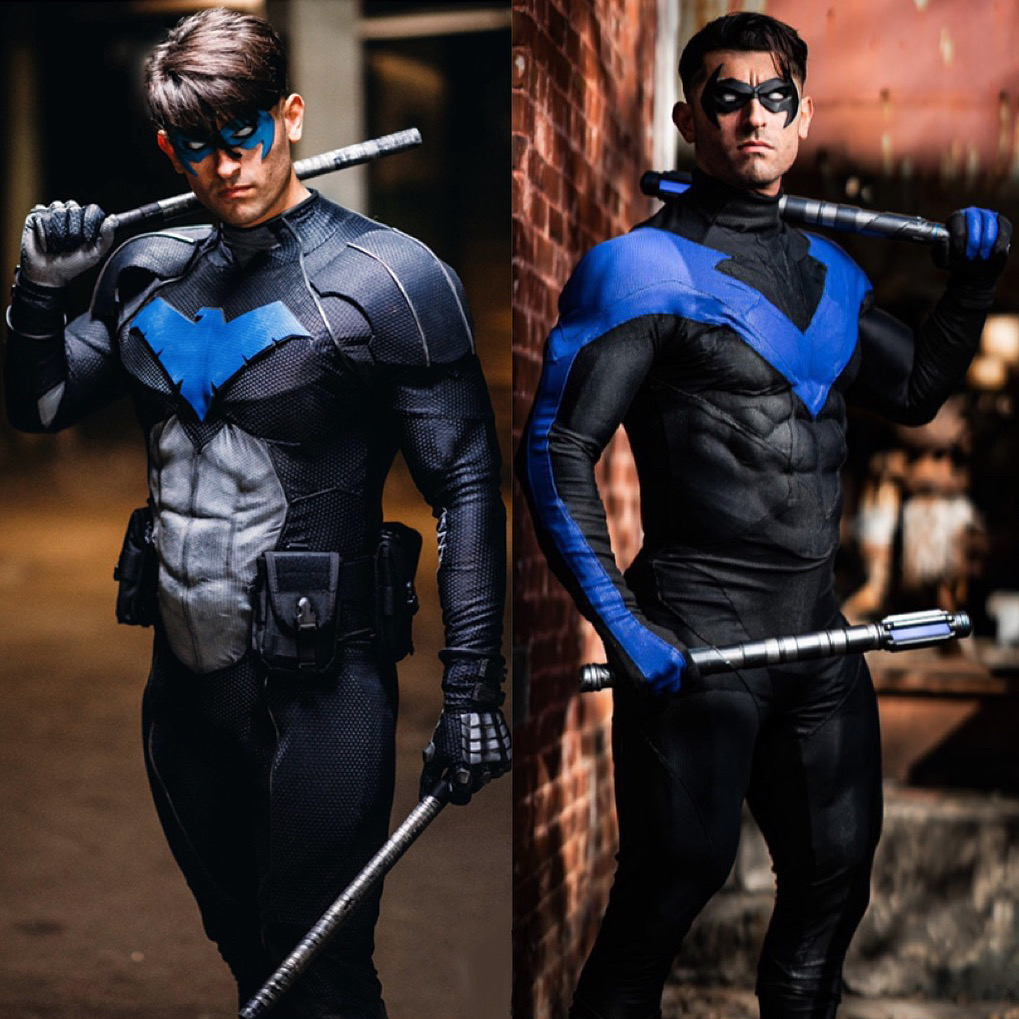 Q: Have you ever gone to any Comic-Con's or any other conventions to show off your cosplay? If so, do you have a favorite that you've been to?
A: I've been to quite a few and I will say that Fan Expo Dallas and Megacon Orlando and Dragon Con have been my favorites. There's a ton of different cosplayers, prop makers, awesome locations for shoots and big enough venues that they don't feel crowded.
Q: If you had one piece of advice to give to the new cosplayers out there, what would you say?
A: One piece of advice I would give to new cast players is to have fun and don't worry about being perfect. Cosplay is subjective and there is no right or wrong way to do it. Some people are just in it just for that and others are in it to bring an accurate adaptation of a character to life. There's nothing wrong with either so just enjoy and spread positivity and dope Vibes.
Q: Do you have anything you're working on that'd you like to announce?
A: I have a few projects that I'm working on. I wouldn't be masked Mateo if I didn't keep everyone guessing and in the dark. But if you pay attention to what I do in post or stories on all social media platforms, there is something that should stand out.
You can follow check out more of his amazing cosplay over on social media: