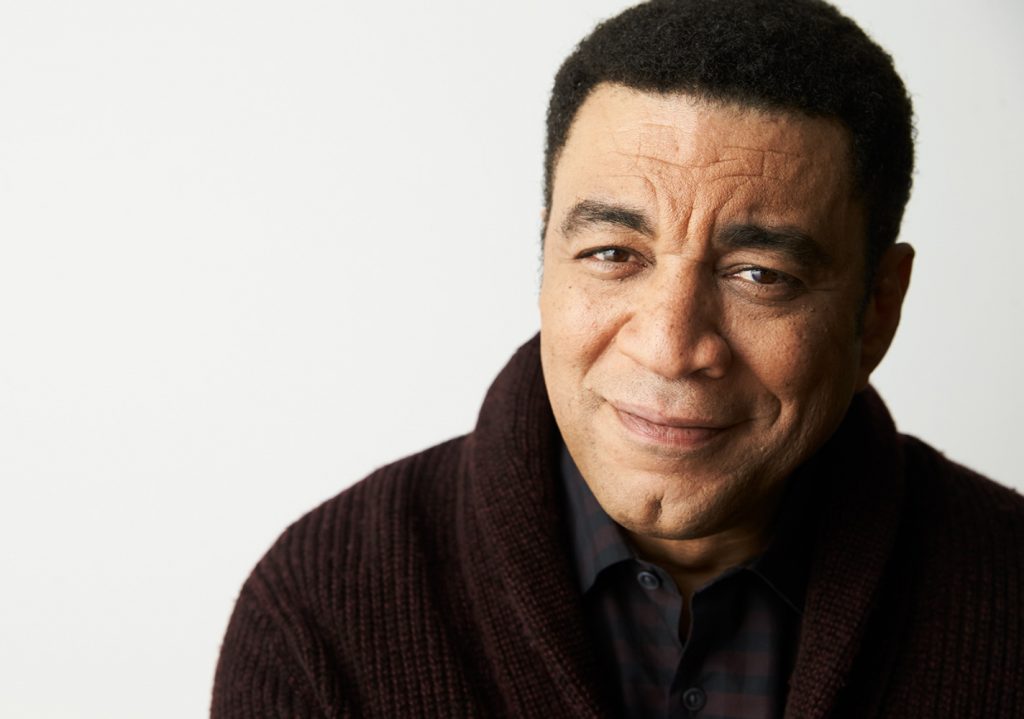 Actor Harry Lennix returned to LightCast Podcast Tuesday to discuss Zack Snyder's Justice League and other recent projects he has been working on.
Of course, Lennix made quite a splash last week when he debuted as Martian Manhunter in director Zack Snyder's 4-hour DC film epic. While longtime Snyder Cut followers have known for some time that Lennix's DCEU character General Swanwick was indeed the last son of Mars in disguise, general audiences were pleasantly surprised by the revelation. The actor talked about officially seeing the design for the first time when he saw the film March 15, saying that he thought the design was beautiful and joking about how the design integrated his cleft chin and forehead wrinkles. The actor went on to say that he would be okay with it if this was all he was able to do in the role.
"I liked it . . . It was fun to do, and I don't have any other expectations or anything, but if this is all it ever turns into, that was great itself."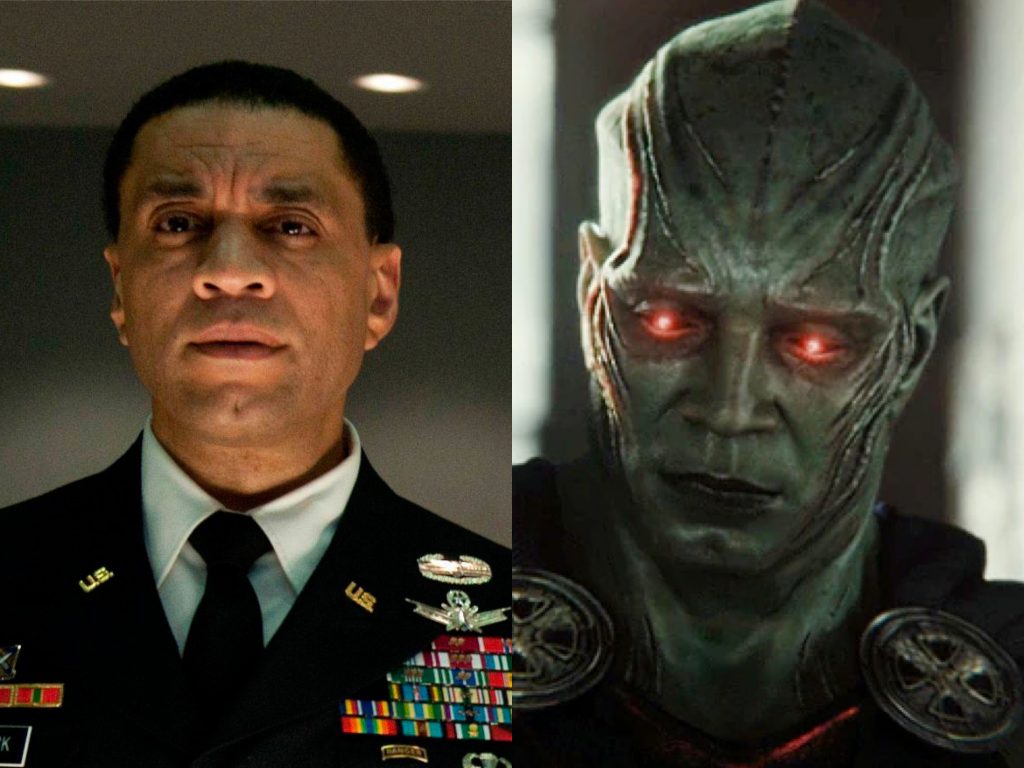 While Lennix's take on J'onn J'onzz received a warm welcome from casual and hardcore fans alike, his scene at the end of the film was meant to include Green Lantern John Stewart, as Snyder had told Esquire. The director also spoke to the podcast ReelBlend about how he had already filmed the scene with John Stewart, but that it was the only element of the film he was required to exclude as per studio demands. Lennix has now clarified On LightCast that the scene Snyder had filmed was meant to include both J'onn J'onzz and John Stewart, not one in place of the other.
Lennix further explained that each actor had to film their parts separately during additional photography, with the footage being edited together in post-production. This process of capturing each performer separately applied to the scene at the end of the film—both the orginal Zack had shot with John Stewart and the version we see in the final release of the film. "He was coming to Zack's parking lot, right as I was leaving, we had to miss each other because of the COVID thing," said Lennix about the unnamed Green Lantern actor.
Lennix also spoke about how he did a bit of a dive on the character's history and learned about Martian Manhunter's powers, from phasing to mind-reading. Of course, as noted in the interview, Deborah Snyder had previously stated that she would love to see a series exploring this version of the hero. TCN, DCUNews, and LightCast have also heard rumblings of interest from HBO Max in an animated project exploring this iteration of J'onn J'onzz.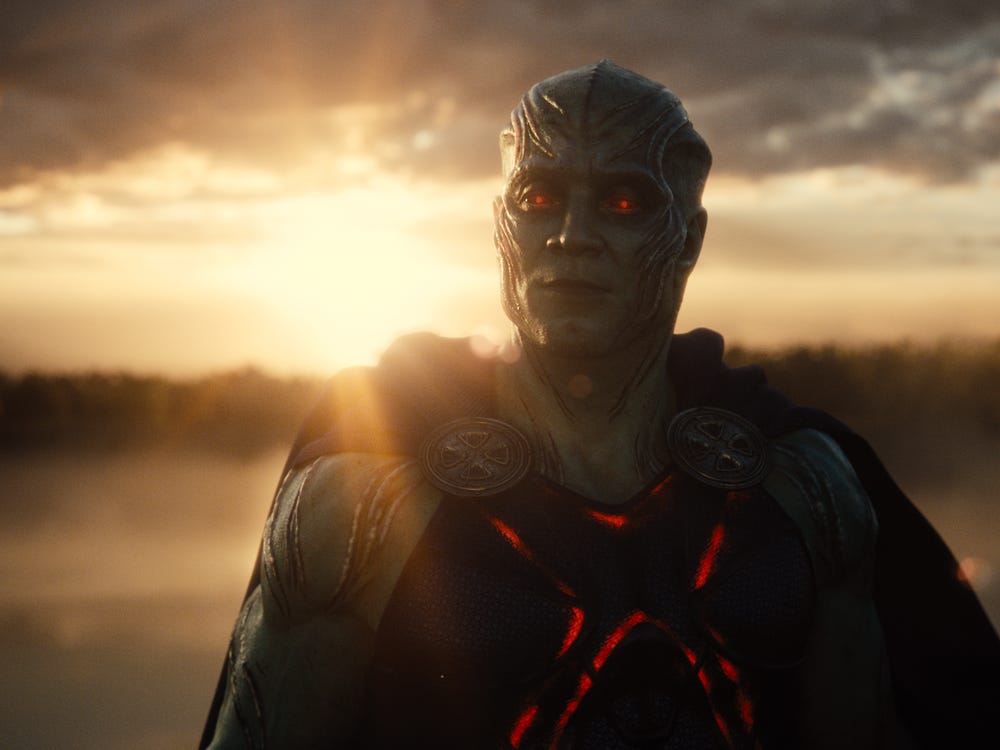 Lennix also spoke about his "life's work" in Chicago—The Lillian Marcie Center for the Performing Arts, a building he plans on renovating with theaters akin to Carnegie Hall in Chicago's South Side. The actor explained that by working with schools in the area, the goal of the center is to enrich students' artistic skills as performers, calling it "a unique cultural donation of black people in the United States." Lennix also explained that the name comes from his mother, Lillian Lennix, and Marcie Gillie, his mentor and principal at the school he worked at for some time and who Harry called his "second mom."
"Lillian Marcie, named after two women who I know, without them, kids would not have received culture. Nobody knows their names, but hopefully they will now. When they think of the center named after them, they will think of excellence and what is possible with a little bit of effort and support, and some initiative."
Of course, Lennix discussed a multitude of other topics, including his film Troubled Waters, the acting process, voice acting for the animated series Army of the Dead: Lost Vegas, and more. You can watch his interview with LightCast down below—you won't want to miss it!