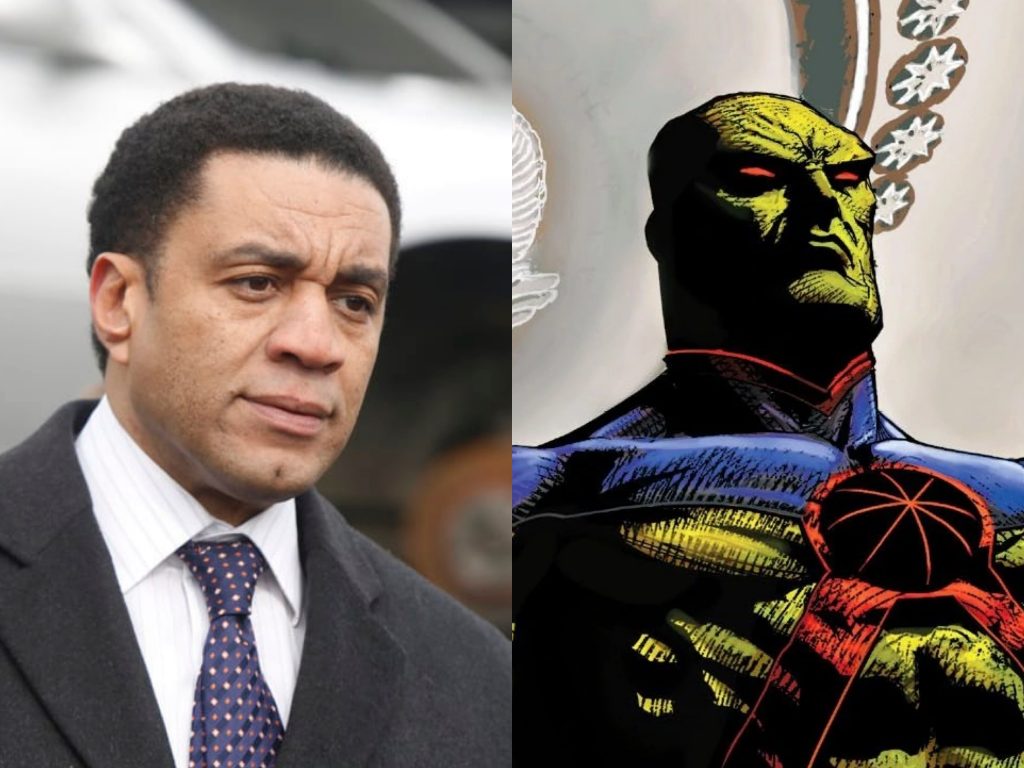 In a livestream earlier this week with Matthew from LightCast Podcast, TCN editor-in-chief Taylor Murphy and Josh from DCUNews revealed that there is some interest at HBO Max in a series for Harry Lennix's Martian Manhunter.
Portraying General Swanwick in Man of Steel and Batman V. Superman: Dawn of Justice, Lennix will be revealed as the Martian in disguise in the upcoming film Zack Snyder's Justice League. However, while Lennix's character has been around since the DCEU's very beginning, we know little about Martian Manhunter's background in this universe. Fans have already expressed excitement for the potrayal of the hero, and Lennix himself has lobbied for more of the character. "All I can say is that full justice won't be done until there's a Martian Manhunter movie," said the actor in an interview with Comicbook.com.
While the Martian Manhunter's story may not be expanded upon in a traditional live action film, TCN's and DCUNews' sources can confirm there is indeed interest in exploring more of the character in animated form. As EIC Taylor Murphy stated on stream, the project in consideration is an animated series delving deep into the backstory of J'onn J'onzz and the tragic genocide of the Martian race.
You can watch the podcast below:
As detailed in the podcast, HBO Max is eyeing characters to flesh out following the release of Zack Snyder's Justice League next month, and this project with Lennix would just be a part of the restoration of the Snyderverse. This all hinges on how the film is received, so it is up to us fans to make our interest heard.
Harry Lennix's Martian Manhunter will appear in Zack Snyder's Justice League March 18.