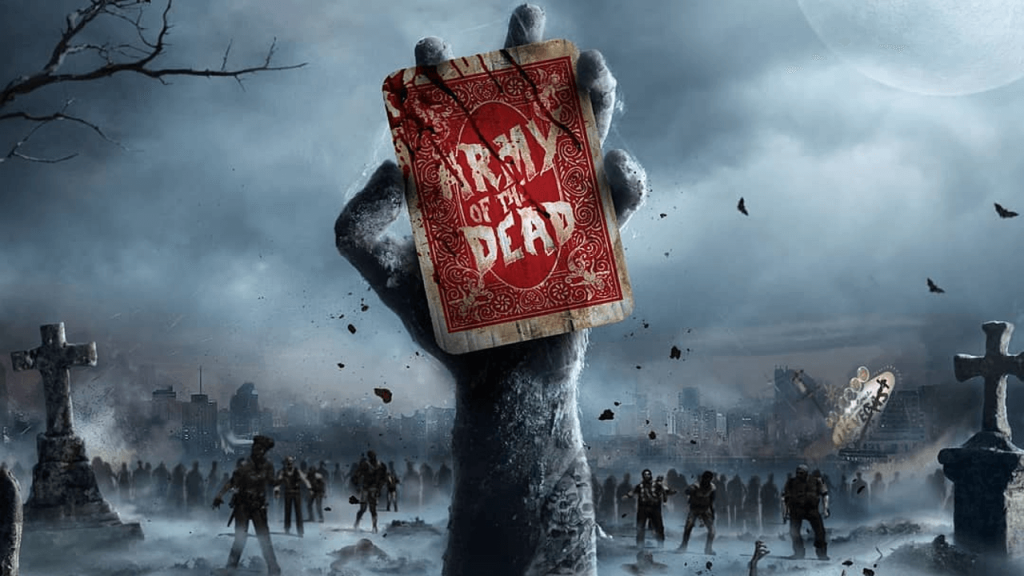 New official photos have been revealed for Zack Snyder's upcoming zombie-heist film, Army of the Dead. The Netflix project is expected to be released sometime during the Summer. The photos, alongside exclusive details, were reported by Entertainment Weekly. You can check out the images below: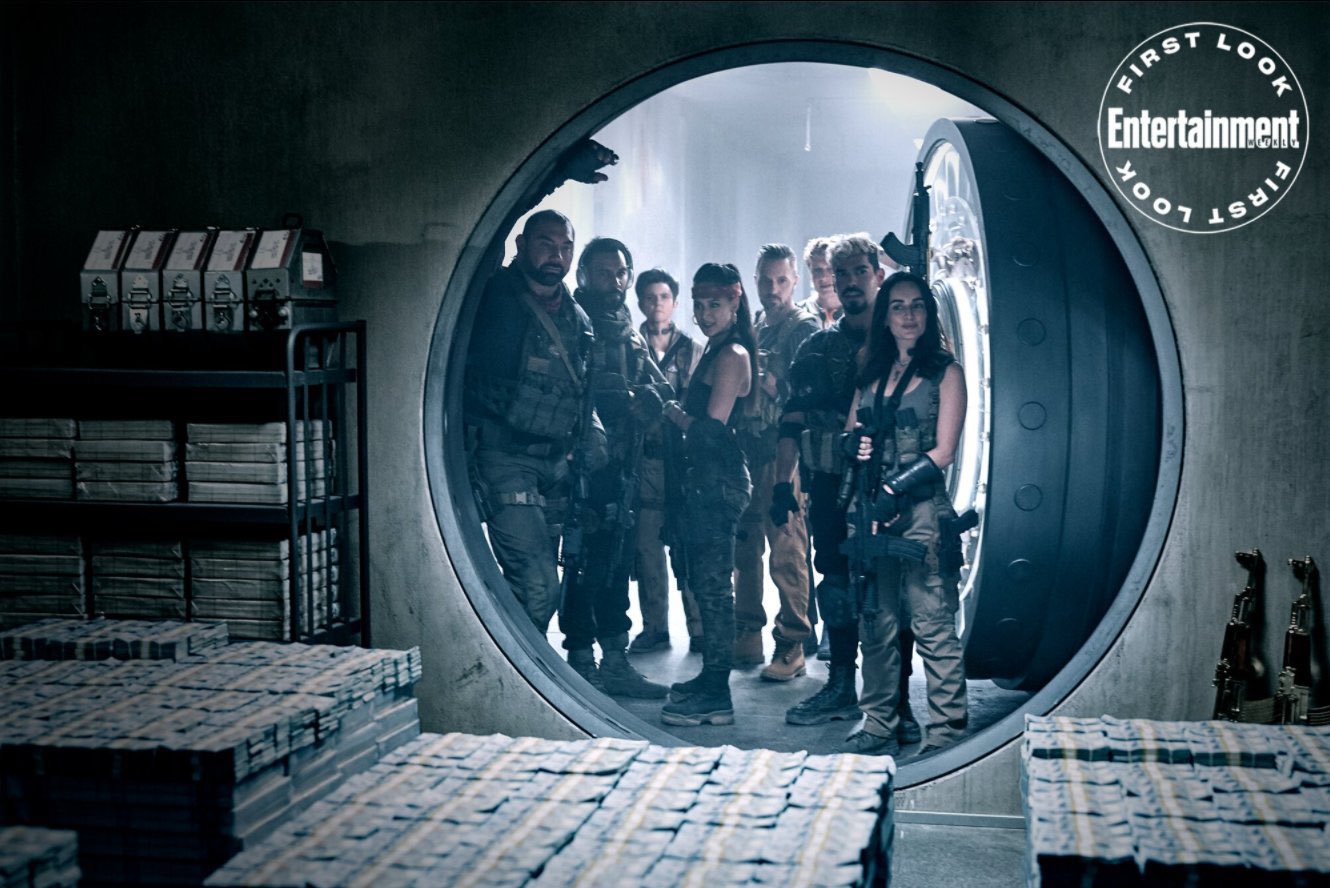 Both photos were received with positive interest from the public, but the latter one has Zack Snyder enthusiasts raving. A vault with countless cash seems as a treasure for many, but for fans of the upcoming Zack Snyder's Justice League, the real gold is what can be seen in the upper left-hand corner of the image.
Zack Snyder's Justice League will be released this year, only on HBO Max.
Besides these images, the article recalls interviews with Snyder and star Dave Bautista. When asked about the project, the director stated:
"It is a full-blown, balls-to-the-wall zombie heist movie, so it's genre-on-genre in a great way. So you expect pure zombie mayhem, and you get that, 100 percent. But also you get these really amazing characters on a fantastic journey. It's going to surprise people that there's a lot of warmth and real emotion with these great characters."
He continued by explaining how he was inspired by his past zombie film, 2004's Dawn of the Dead, a remake of George A. Romero's classic. Nonetheless, he wanted to explore the origins of the zombie plague in a way that has never been done before.
It has been reported that Netflix will assist Snyder on exploring the origins of the story and expanding his zombie universe into a franchise with a prequel anime series and film. The anime series, Army of the Dead: Lost Vegas, has Joe Manganiello, Christian Slater, Vanessa Hudgens, Ross Butler, and Harry Lennix joining some of the main characters from the film. The prequel film, which has completed filming, is expected to star and be directed by Army of The Dead member, Matthias Schweighöfer.
Snyder did reveal that, within the narrative, a plague has been released from Nevada's secretive Area 51 military base. The U.S. government has managed to contain the outbreak by building a wall around what is left of Las Vegas, but there's still all that cash in zombie-infested casinos. That is where Bautista and his crew come in.
"I've done a very deep dive with the why of the zombie plague and where it starts. Sufficed to say, that it does come from Area 51 — that's in the film's opening scene – and then the whole cast is in the animated series, along with Christian Slater as the bad guy. We really do a super deep dive on where this like zombie plague came from."
Even with Netflix's full support, the project was pitched multiple times to Warner Bros, but it seems they were not interested. As Snyder recalls:
"They didn't want to spend that kind of money on a zombie movie, or just didn't take it that seriously. I was always like, 'Look guys, this is more than [just a zombie movie],' but it fizzled out. We were in a meeting at Netflix and I was talking about some of these scripts I was working on, and I mentioned the idea to [Netflix head of original films Scott Stuber] and he was like, 'That is the movie! Go write that movie and let's make it.' I was like, 'What, do you mean now?' And he's like, 'Go write it tomorrow and we'll do shoot it in a week.'"
Bautista, on the other hand, was not on board to star in the franchise. He ultimately changed his mind to the point of not accepting a role in James Gunn's The Suicide Squad, thus not reuniting with the Guardians of the Galaxy director. Bautista told EW the following:
"I said I wasn't interested. I had this chip on my shoulder and was looking for juicy [dramatic roles]. Then I read the script and it was a lot deeper and had more layers than I thought. And also, to be quite frank, I wanted to work with Zack. We're running around killing zombies on craps tables. It's just a ton of fun." 
Army of the Dead will star Dave Bautista, Ella Purnell, Omari Hardwick, Ana De La Reguera, Theo Rossi, Matthias Schweighöfer, Nora Arnezeder, Hiroyuki Sanada, Garret Dillahunt, Raúl Castillo, Huma Qureshi, Samantha Win, Richard Cetrone, and Tig Notaro.
The film is expected to be released in this Summer, only on Netflix.
You can check out the conversation LightCast Podcast had with producer Deborah Snyder where she talks about both Army of the Dead and Zack Snyder's Justice League below:
Are you excited for Snyder's Zombieverse? Comment below. Stay tuned for more updates and Happy New Year from us at The Cultured Nerd.
[Source]: Entertainment Weekly