[TCN's Top 5 Must Watch WWE PPV Matches] Vol. 1: WrestleMania
With the Royal Rumble in a couple of weeks, it means that WrestleMania season is now upon us. In this Top 5 list, TCN will be revisiting some of the WrestleMania matches that we believe are must watch.
With the Royal Rumble in a couple of weeks, it means that WrestleMania season is now upon us. WrestleMania is the Grandest Stage of Them All and always calls for some amazing matches. WWE has been fortunate enough to hold 36 WrestleMania events and each of them have either one or more memorable matches or moments that we will never forget. So in this Top 5 list, TCN will be revisiting some of the matches that we believe are must watch.
5. The Hardy Boyz Vs Dudley Boyz Vs Edge & Christian – WrestleMania XVII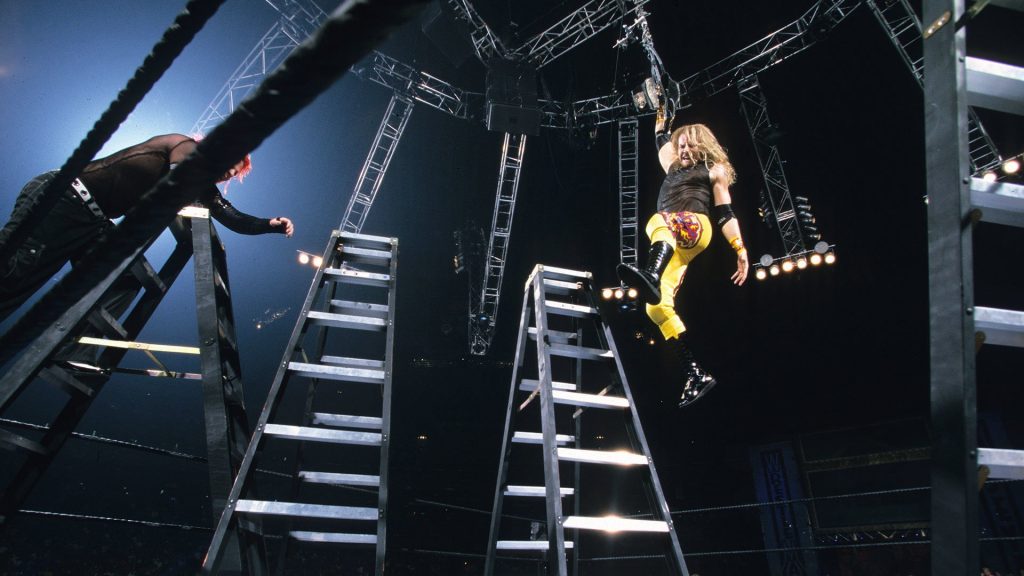 When these three tag teams get into the squared circle, you know some tables, or even bones, will be broken. The Tag Team titles are on the line in the second TLC match, aka TLC II. This is one of the greatest ladder matches of all time; whether it's Jeff Hardy's Swanton Bomb off the ladder to Rhino and Spike Dudley or When Edge Spears Hardy while he is hanging on to the Tag Titles 20 feet above the ring, this match is loaded with memorable moments. This match is storytelling at it's finest. You have multiple storylines moving forward in a very chaotic match. This iconic match does eventually have to come to an end and we see Edge & Christian winning the Tag Titles with the help from Rhino.
4. Macho Man Randy Savage Vs Hulk Hogan – WrestleMania V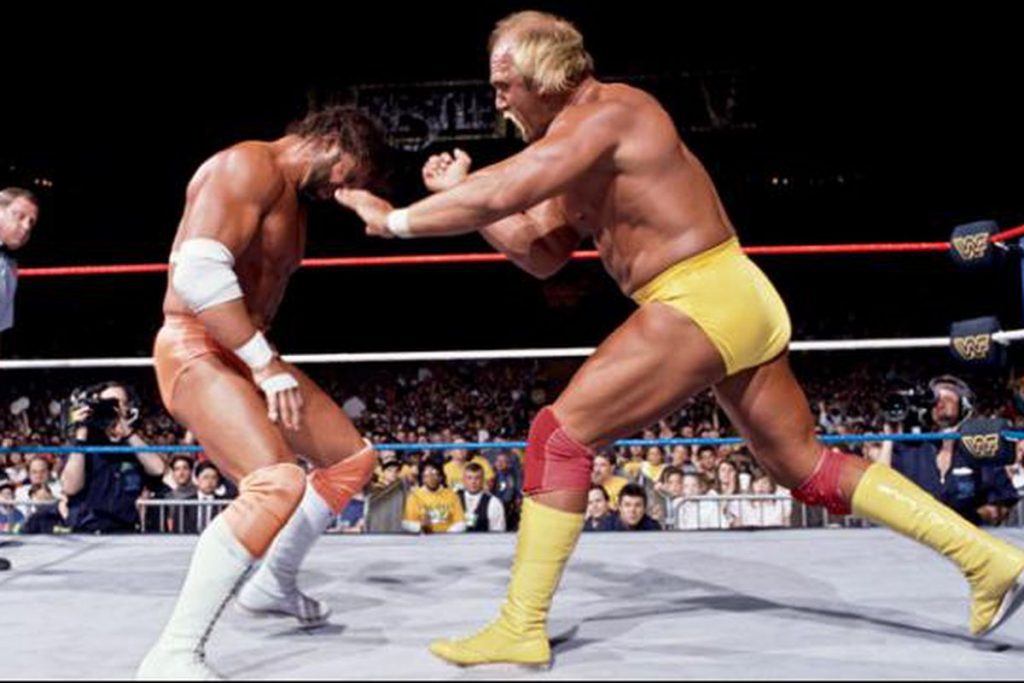 This match wrapped up probably one of the greatest stories that have ever been told in the WWE. You have the Macho Man Randy Savage going up against the Immortal Hulk Hogan for the WWF title. This match was in Savage's favor through a majority of it, but once Hogan gets that boost of adrenaline and the crowd gets going, it's over for the Macho Man. This match was phenomenal and unless you grew up watching these two as one of best tag teams ever, it's hard to understand the magnitude of this match.
3. The Rock Vs Stone Cold Steve Austin – WrestleMania XV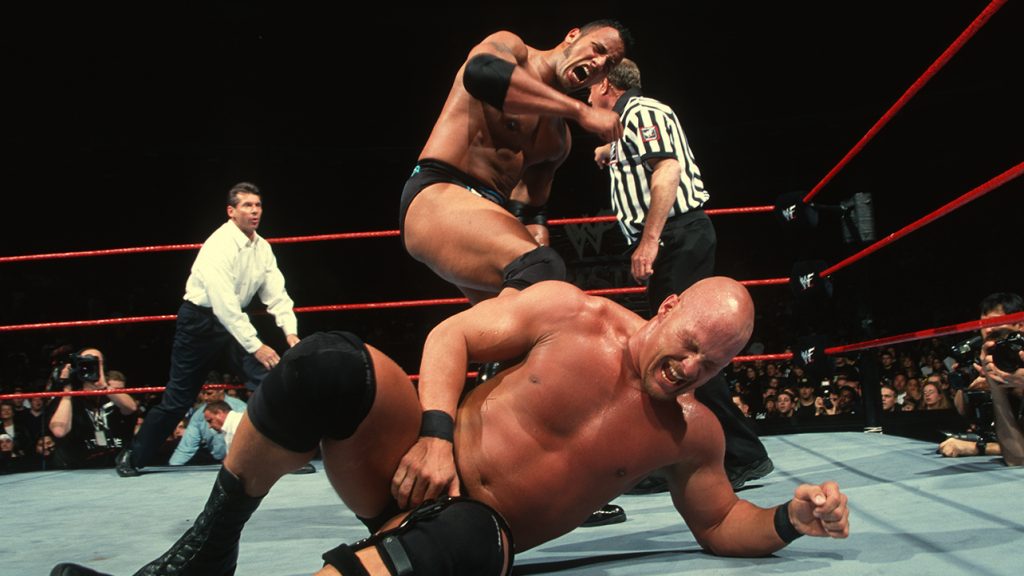 With the WWF Championship on the line, The Rock and Stone Cold put on a match for the ages. This was also their first of three matches at WrestleMania, which Stone Cold would win the first two. The Rock and Stone Cold rivalry is an all-time classic and their WM matches are always top notch. The two always have amazing chemistry and that's a big reason that this match does so well. Vince McMahon made this title match a No DQ match earlier in the night and that opened up tons of possibilities of what could go down in the match. The way The Rock and Stone Cold can tell a story is incredible and that always shows in the ring and that's why this match finds itself at the Number 3 spot.
2. Shawn Michaels Vs Razor Ramon – WrestleMania X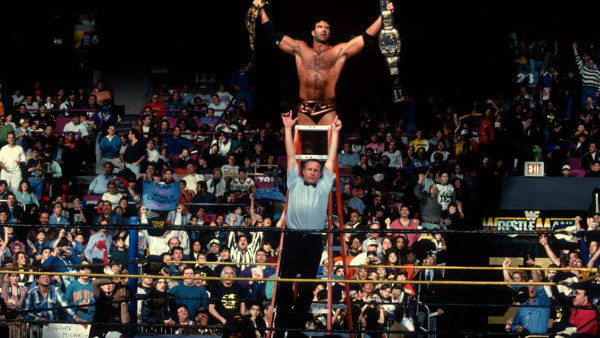 This match is an absolute banger and not only is it one of the best WM matches, but it's also one of the best ladder matches of all-time. The Intercontinental Championship is one of the most prestigious titles in WWE history. Before we had the World Heavyweight Championship (now the Universal Championship), the IC title was what everyone was after. When Shawn Michael squared off with Razor Ramon, it was an instant classic with an amazing finish. The other cool things about this match is that its also the first ladder match that WWE (then WWF) had. You can see how the ladders have changed from this then to now. With both competitors having a claim to the IC Title, there was a lot at stake. Razor Ramon wins after Shawn Michaels gets caught up in the ropes and is unable to prevent Ramon from capturing both of the belts.
Shawn Michaels Vs The Undertaker – WrestleMania XXV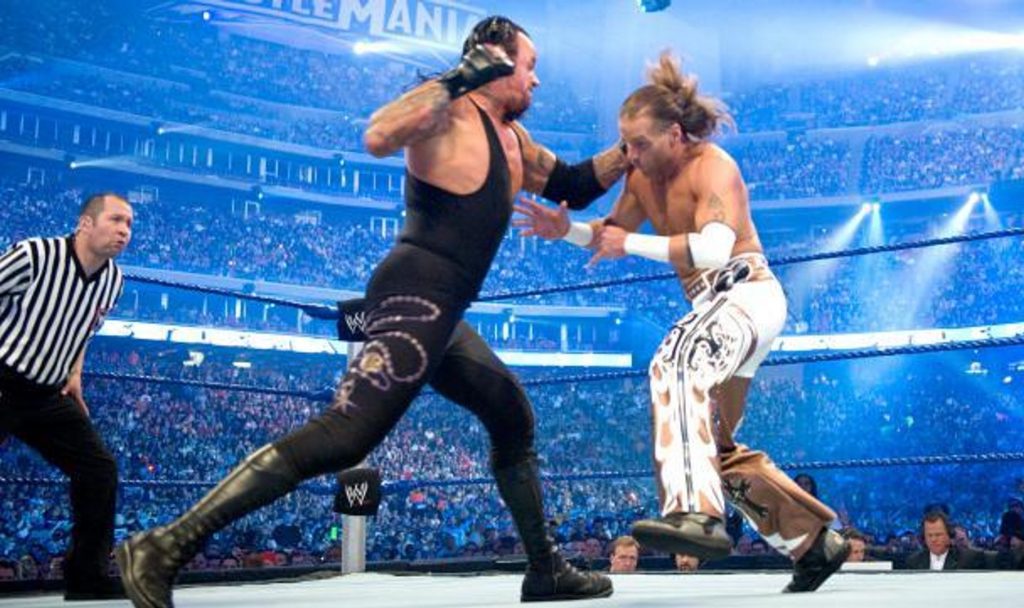 This match has everything from amazing storytelling, pops, in-ring action, and even phenomenal commentary. This is the first of two meetings between The Deadman and HBK and it unknowingly set forth a four year long story arc that will be told for many years to come. One of the coolest moments from this match is when The Undertaker does a suicide dive over the top rope and crashes into a camera man. This match goes back and forth a for while, but The Deadman eventually gets the best of HBK as he catches him mid-air to perform his finishing move, the Tombstone Piledriver.
What did you think of our Top 5 list? Are there any matches that you think should've made the list? Let us know in the comments!