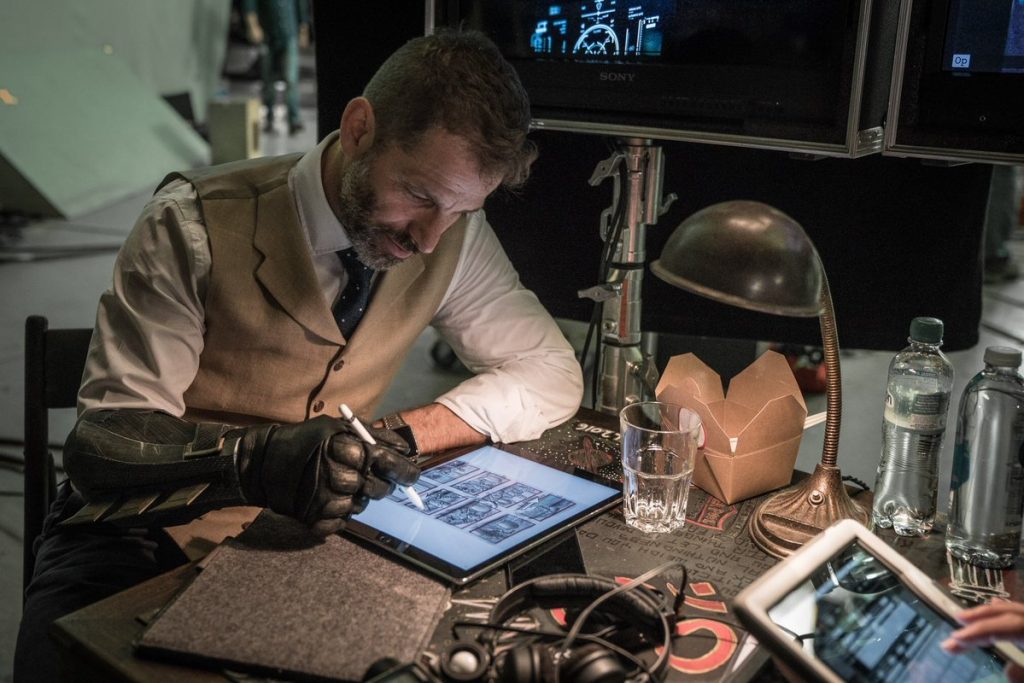 Zack Snyder has been opening up with fans and interviews these past months in anticipation for his version of Justice League. The 4-episode series will debut on HBO Max, early next year. As a matter of fact, Snyder could have just revealed through his Vero account that his cut will be released on March.
He replied to a fan's comment of the film's theatrical version with the following statement:
He participated in several interviews this past weekend for the Deck The Hall Of Justice streaming event. The event was held to raise funds for the American Foundation for Suicide Prevention, an organization that the Snyder Cut movement has supported heavily.
The movement and support from the fans was fundamental in order for Snyder to be able to complete and release his vision. Additional photography with key cast members like Ben Affleck, Ray Fisher, and Joe Manganiello has taken place. Even Jared Leto's Joker will return for Zack Snyder's Justice League.
Leto's first appearance as the Clown Prince of Crime was a forgettable one. It is well known that studio interference caused David Ayer's original version of 2016's Suicide Squad to be changed into the film audiences witnessed. Ayer's vision was darker, and after the announcement of the Snyder Cut, fans believe that justice could be served for the Ayer Cut, as well.
In an interview with John Doe Reviews, Snyder mentioned the following:
"I haven't talked to David about it, but I'm sure I will. I know him quite well. I've just been swamped, you know, because of COVID but it's on my list of things to talk to him about. Like, I support any filmmaker who needs to get their version of their movie or their vision sort of seen, because I've had, you know, such generous support. So, I really would hope that other people would get that same thing."

Zack Snyder on the Ayer Cut of Suicide Squad
You can check out the full interview below:
In a different interview with Film Junkie, Snyder gave his thoughts on the possibility of expanding the Snyderverse of the DCEU through comic books. He recalled discussing with Jim Lee about different story arcs that could be explored in graphic novels, including the death of Robin:
The complete interview can be found below:
Deck The Hall Of Justice was a complete success. Fans across the world were able to collect $500,000 for the AFSP. Alongside Zack, Deborah Snyder also participated in the event. She spoke with LightCast Podcast about Justice League, the DCEU, and Army of the Dead.
To watch the full stream and Debbie's complete conversation with Matthew and Taylor on LightCast Podcast, click on the video below:
Zack Snyder's Justice League lands next year, only on HBO Max.
Do you want to see the Ayer Cut of Suicide Squad? Which comic books expanding Snyder's vision would you like to read? Comment below. Stay tuned for more updates and Happy Holidays from us at The Cultured Nerd.
[Source]: ComicBook, UberKryptonian, TheFilmJunkee, John Doe Movie Reviews & LightCast Podcast