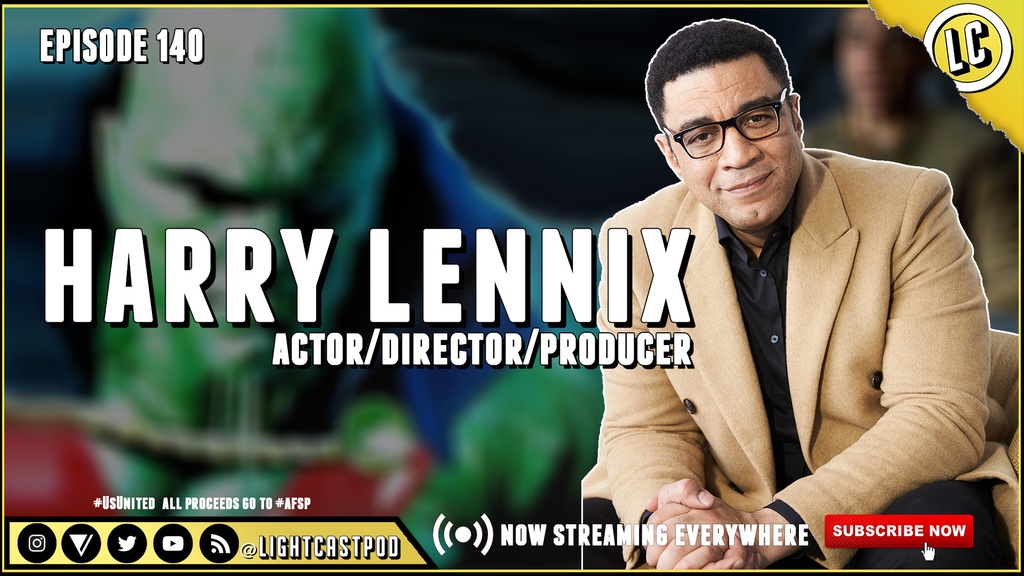 Many people now know Harry Lennix as General Swanwick, or who he may be in Zack Snyder's Justice League, Martian Manhunter, but Lennix's career spans much more than the recent uptick in DCEU popularity. Harry Lennix took some time today to sit down with Lightcast Podcast's very own Matthew Miranda on his career and what's to come.
First off, the interview flowed natural and welcoming. Lennix is truly a genuine person and it was a pleasure to see the conversation flow effortlessly between the two.
Before Lightcast jumped into the questions that most fans of Lennix want to know, they expanded on Lennix's career from the early days to where we are now. And if you haven't brushed up on his career, you might want to take a look at a few performances that may show you why Zack Snyder wanted him in the DCEU.
Not too long into the interview, Lennix was asked about his time on the movie Titus, an adaptation of Shakespeare's tragedy Titus Andonicus, where he got to work alongside the great Anthony Hopkins. Lennix said he felt a connection to the legendary Shakespearean actors such as Hopkins and Laurence Olivier during the five months of shooting. Lennix gave a powerful performance as Aaron the Moor and in Lennix's words, this shoot was the best time of his life.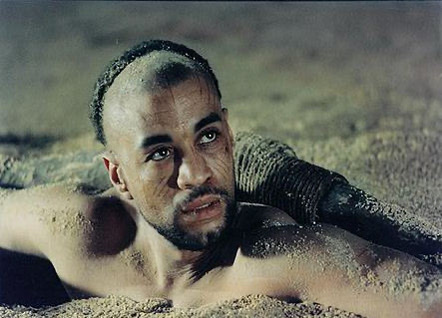 From there the interview went into a new movie that Lennix stars in, Troubled Waters, which will release December 10th on the BET streaming service. Lennix plays a comedian finding his way that shows the consequences of how society can affects people. They talk about Dave Chappelle and what he's gone through with the challenges of being paid and how it relates to his character.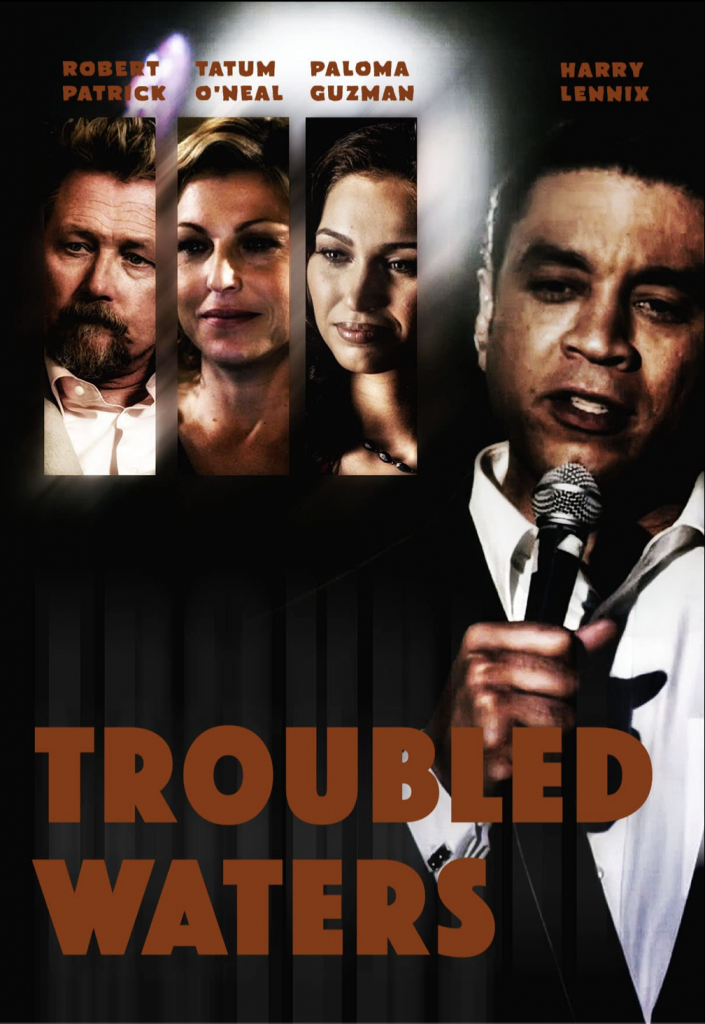 They also spoke about the relationship between Lennix and fellow actress Christina Wren, who appeared alongside each other in Man of Steel. At first Lennix thought Wren was an actual military advisor on set as when he first met her, as she was in full uniform ready to shoot. He then thought it was a "set gag" being as he was the tallest on set while she was the shortest. The two have become like family since then and spend holidays together when they can. Wren also enlists Lennix in some of her own movies with her production, Two Kids with a Camera.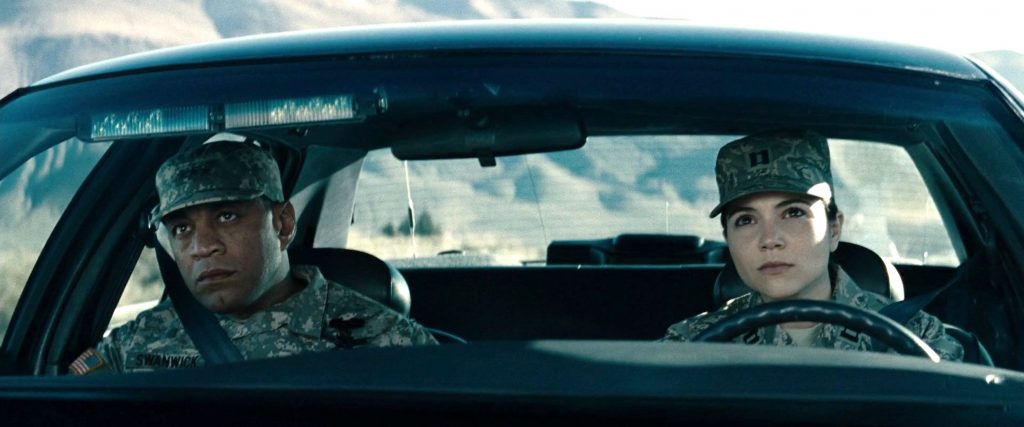 Lightcast and Lennix briefly touched on his time on The Blacklist and working with James Spader, who Lennix called a masterful actor. This is about the time where Lightcast talked to Lennix about the "Harry Look". A stern turn and look that delivers a strong presence of any character he plays. Lennix said that acting technique is a homage to Steve McQueen. Surely when you go back to any of Lennix's work, you'll see this "look" and how it impacted scenes with its timing and delivery.
The two talked about how many roles Lennix has been in and how he's always "that guy" that keeps popping up in movies, specifically in the Matrix sequels as Commander Lock. Which brought Lightcast to ask if he would be resuming his role in the Matrix 4. To our dismay, he said he was not contacted for the film, but he also said that doesn't mean in the future it couldn't happen. As the two said in the interview, they're putting it out there right now with hopes it will happen.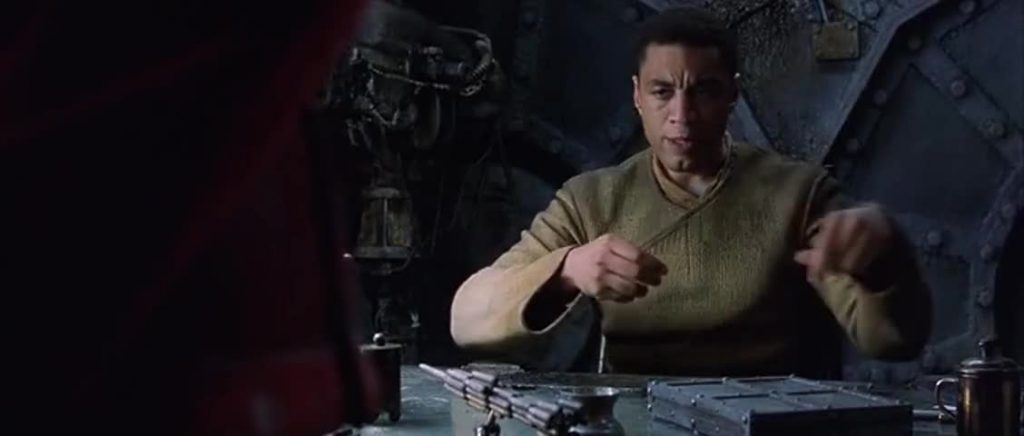 Then the conversation led to what many fans were eagerly awaiting; working with Snyder, General Swanwick, and Martian Manhunter. Lennix first auditioned to be in Snyder's Dawn of the Dead, and although he wasn't in the film, he loved the direction and visual style Snyder brought. Fast forward to Man of Steel, Lennix was called in to do screen tests with Henry Cavill and ultimately landed the role of Swanwick. Lennix talked about how once he met Cavill, he knew that Cavill had to be Superman.
Throughout Man of Steel, Batman V Superman, and Justice League, Lennix had no idea he was to be Martian Manhunter and found out the same time we all did, Snyder's Vero account. Lennix added that writers and directors know much more than the actors and that he didn't know if it was even a possibility to play Martian Manhunter.
The two then talked about the changes to the 2017 Justice League film. Lennix was scheduled to shoot scenes in London, but that was cancelled as the rewrites were taking place and basically removed him from the film.
Lightcast asked if he had seen the trailer for ZSJL, to which Lennix replied that the trailer feels much different than what we saw in 2017. Lennix said the trailer's tone was Snyder, the picture and beauty was breathtaking and timeless. Needless to say, Lennix is excited as the rest of us to see this hit HBO Max in 2021.
They closed the interview taking questions from twitter users about how Lennix felt when he made the BvS announcement, how he felt when he learned he was Martian Manhunter, which of the Justice League heroes he worked with, and if he would like to see the David Ayer cut of Suicide Squad and the Joel Schumacher cut of Batman Forever. He even mentioned how he's working with Snyder again for the animated Army of the Dead that's yet to come as well.
Harry Lennix is truly a genuine person, an intelligent man, and a tremendous actor.
For the full interview, watch the video below!