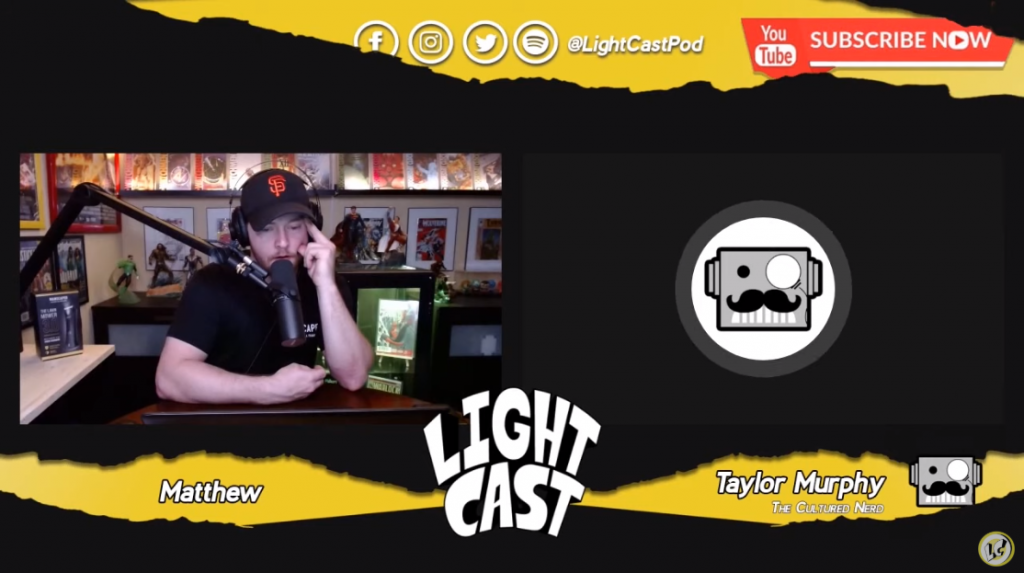 "Taylor Murphy joins the cast, via web call, to talk about the latest article that dropped on The Cultured Nerd about the Geoff Johns and Jon Berg plot to kick out Zack Snyder and take over the DCEU. Read the full article here: Fall Of The DCEU. 

Support for the LightCast was brought to you by MANSCAPED "Your Balls Will Thank You". Save 20% OFF and FREE shipping using the code: FOOTSIES at checkout. 

Watch the VIDEO portion of this show on our YouTube. "
You can check out the podcast below:
You can also check out this podcast on Apple Podcasts, Google Podcasts, iHeartRadio, Stitcher, Listen Notes, and Spotify.