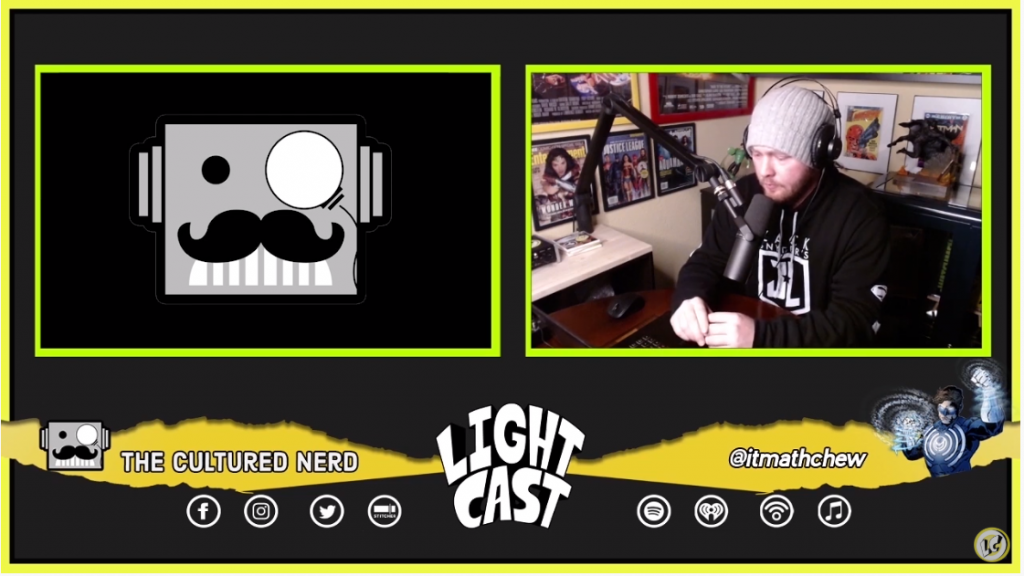 Taylor Murphy joins the show from The Cultured Nerd to talk about his sources and the controversial post about Zack Snyder's Justice League. 

Support for the LightCast was brought to you by MANSCAPED "Your Balls Will Thank You". Save 20% OFF and FREE shipping using the code: FOOTSIES at checkout. 

Watch the VIDEO portion of this show on our YouTube Channel. LIVE Episodes every Thursday at 8 pm PST on the Official LightCast Website. 

Don't miss an episode or update. Subscribe Now. Rate Us & Leave a Comment. 
You can check out the podcast below:
You can also check out this podcast on Apple Podcasts, Google Podcasts, iHeartRadio, Stitcher, and Spotify.